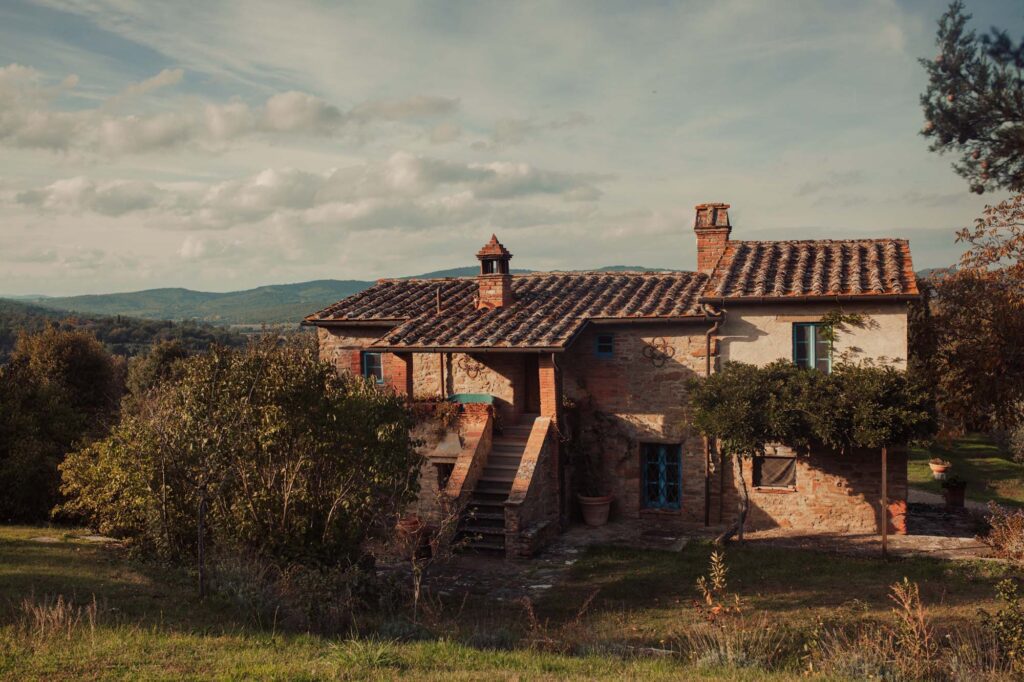 Maraviglia is the family home where the owner, Francesco, spent all of his childhood. After leaving Italy to go to school and start a business in NYC, Francesco noticed/recognized his need for stillness in the frenetic big city lifestyle. He craved an escape away from the scattered interactions, high-pressure jobs, unbalanced eating, and above all, stress. These inner desires lead him back to his hometown, Monte San Savino.
He found that country living embodies all the power to heal. Maraviglia became a place for him to practice mindfulness and gratitude, strengthening the belief that living in a healthy, balanced, natural manner is a way to make positive change for ourselves and for the ecosystems in which we live.
Home cooked meals with products from the surrounding garden, an abundantly lush landscape, warm greetings from nearby neighbors and best of all, total silence.
But how could he share this replenishing experience with others? The need to create this kind of safe space led Francesco to rediscover the magic in Maraviglia, a place where guests can live true to their ideals and honest with themselves. A peaceful place conducive to growth and sharing.

Philosophy
Immersed in an olive grove and surrounded by oak trees, Maraviglia's palpable energy offers a truly healing experience. Maraviglia is the original name of a small-secluded hill right outside the gorgeous Tuscan town of Monte San Savino.
Organic food philosophy
Country living embodies all the qualities that have the power to heal, in still tranquility and balance in your bodies and minds. The nourishing and beneficial quality of the locally grown organic food will immediately pleasure your taste buds, cleanse your mind and detox your body.
The total absence of sound and noise pollution will make you sink deep into rejuvenating sleep, putting you back in touch with your dreams and soothing your subconscious so stirred up from the city stress/ everyday life.

Ideal for those who seek:
Unique sanctuary perfect for hosting retreats and workshops
Conscious living center for those interested in a healing experience.
Rebalance, reconnect and retreat
Organic food, community life and yoga
What does this magical place offer?
Open House
Regular Retreats
Included:
Three locally sourced, organic, vegetarian meals daily
Shared or private accommodations for your guests
Full access to property and our yoga/workshop spaces
Swimming pool
One complimentary guided walk-tour in the hills surrounding the property. During this three-hour hike you will learn all about the anecdotes and history of this beautiful land!
Help coordinating private transportations
Complimentary group escorts to/from town for arrival, departure and one excursion during your retreat

More:
Help coordinate extra activities for the retreat; hikes; thermal baths; Olive harvesting, permaculture workshops, sound bath, Kirtan, Ecstatic dance.

Open House
The so-called "Open House" is an ongoing retreat where teachers or volunteer teachers to come stay at Maraviglia and be at your disposition. During the "Open House" you are welcome to experience Maraviglia's offerings for a minimum of 2 nights. You will be living in shared accommodations. Throughout the "Open House" the schedule will remain the same in order to give as many people as possible the opportunity to get a taste of Maraviglia.


Regular Retreat
A yoga teacher or group organizer who acts independently from Maraviglia hires a venue with cleaning, food and concierge services. The teacher or organizer is in charge of bringing interested participants to Maraviglia.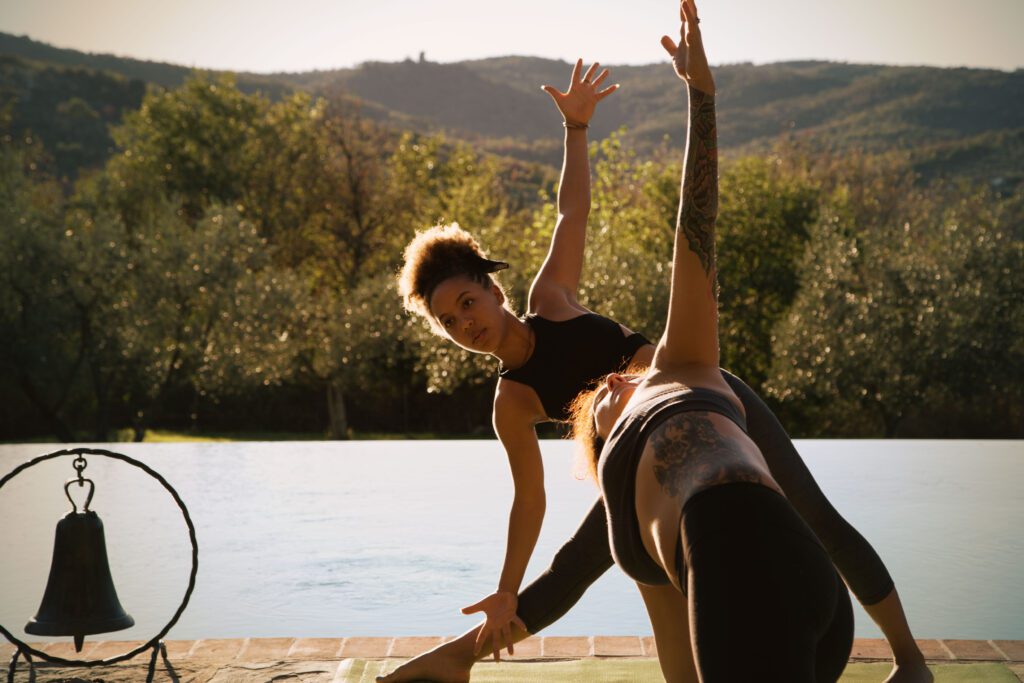 For more information & to book your Retreat:

[email protected]
To visit Maraviglia in our Hospitality Portfolio click here.