Cooking Class + Tavolata + Stay in a Palazzo in Puglia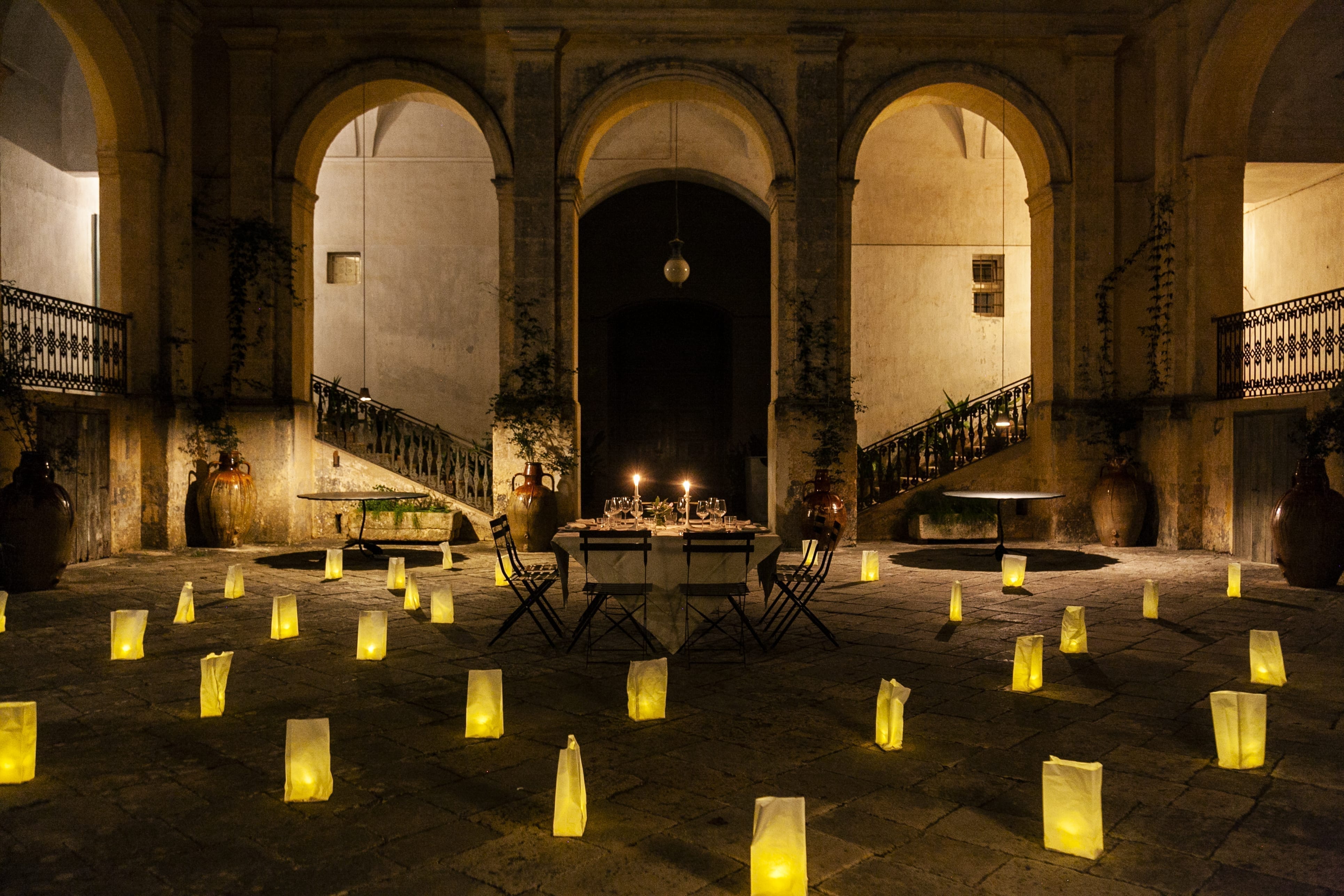 Experience a Design Boutique Palazzo in Puglia
From the moment you enter the Palazzo, you are greeted by the positive and hospitable energy of the staff.
Modernised by renowned architects, inspired by the idea of ​​absence, the property has been stripped as much as possible, restoring historical elements such as the decorated frescoes and mosaic flooring to create the space for a contemporary art collection around the property. The monastic furnishings and bare walls reinforce the ceilings with 19th-century frescoes. Each room has a different work of art. Ancient family portraits alternate with works of contemporary art.
Here, you will have the incredible opportunity to do a Cooking class with the incredible Chef Donata, enjoy a Tavolata and the possibility to stay in this incredible property.
Cooking class & Tavolata:
Savour authentic Apulian cuisine on a fun-filled cooking class led by Palazzo's local Chef, Donata.
Immerse yourself into the tradition of the fresh Apulian orecchiette and more, discovering her secrets!
Once your meal is ready, enjoy your Tavolata in the magical Palazzo atmosphere.
The experience includes: 2 hours "cooking class" in the kitchen with Donata & a private dinner surrounded by lanterns in the beautiful courtyard.
The hotel's suites, framed by vaulted ceilings, are monastic in spirit and sparsely furnished, designed to heighten the impact of the room's design pieces that blur the lines between art and function. Public spaces throughout the property beckon a communal sentiment, encouraging guests to relax inside by the living room fireplace, open kitchen setting, or outside in the sprawling open-air courtyard – the Palazzo's architectural centerpiece. Outside on the property grounds, guests are welcome to refresh with a session in the steam room and sauna, bask in Puglia's sun with a swim at the pool, or indulge in a romantic candlelit dinner for two in the Kaffeehaus enclosure – once a meeting spot for the area's aristocratic set.