Eco-Farm in Portofino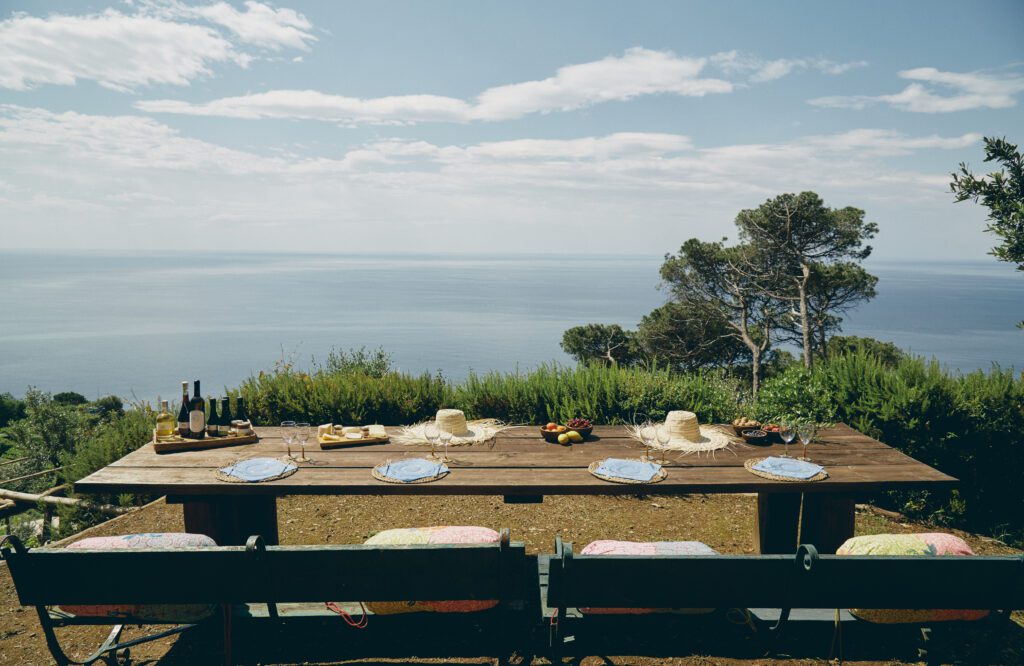 This is a renewable and self-sustainable farm; we can describe it as a "park within the park". The farm is located in the heart of Portofino's Park, overlooking the Cala degli Inglesi (English Bay).
In the Eco-Farm you will be able to visit the honey bees, the vineyards, olive trees, butterfly garden and much more.
Experiences
PICNIC APERITIF WITH A VIEW – GUIDED TOUR OF THE ECO-FARM, WINE TASTING IN THE VINEYARD… AND MUCH MORE!
CORZETTI PASTA AND PESTO COOKING SCHOOL, GUIDED TOUR OF THE ECO-FARM AND PICNIC LUNCH (OR EARLY DINNER)
COOKING SCHOOL PIZZA AND FOCACCIA IN THE WOOD OVEN, GUIDED TOUR OF THE ECO-FARM AND PICNIC LUNCH (OR EARLY DINNER)