Experience in a Trabucco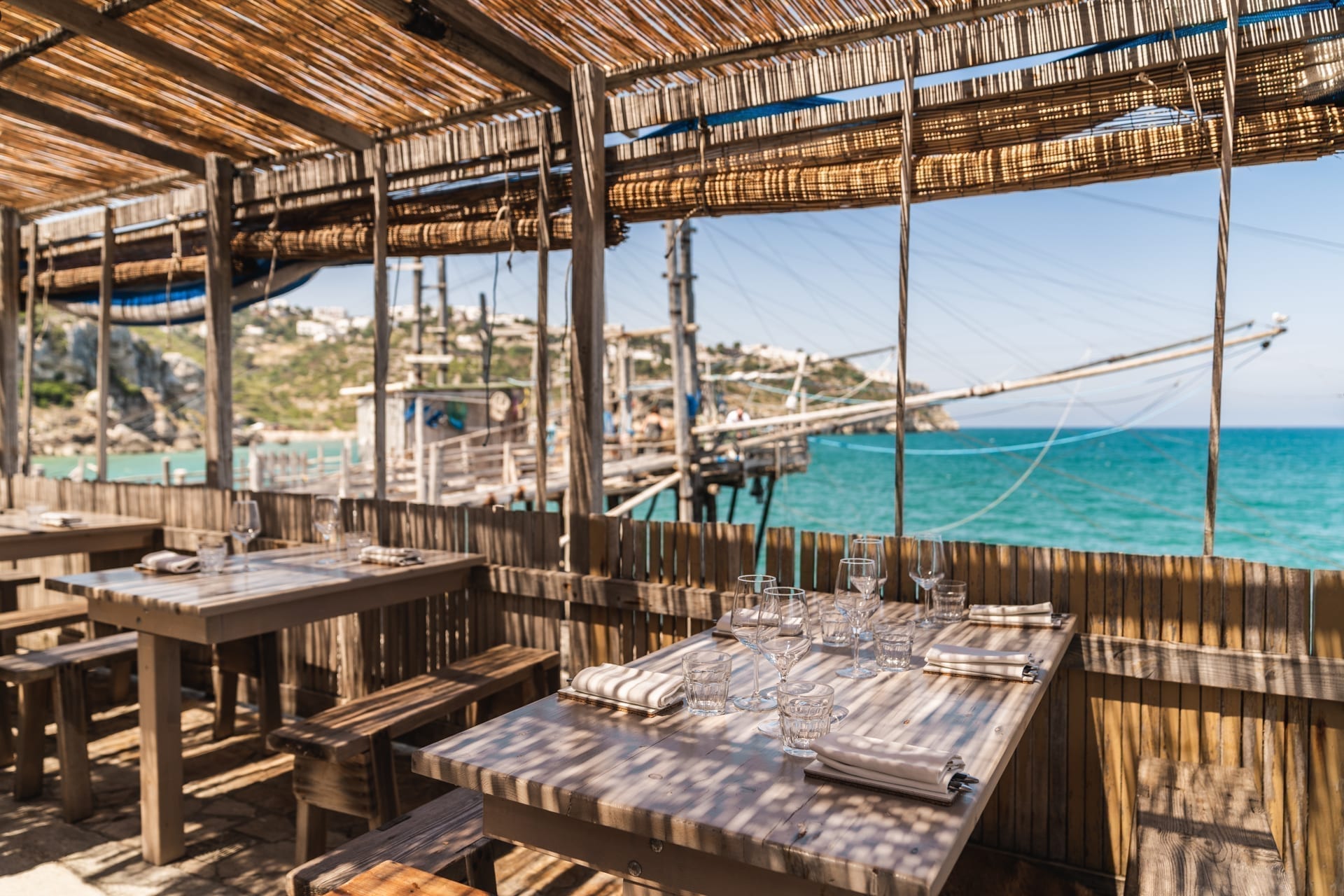 The trabucco is an old fishing machine typical of the coast of the Abruzzo and Puglia Regions.
Experience exceptional seafood in a Trabucco situated on the rocky coastline of Punta San Nicola, one of the most beautiful stretches of coastline in the Gargano National Park, near the town of Peschici.
A land rich in splendor, where people have fortified themselves with Mediterranean determination, creating trabucchi, ingenous pieces of wooden architecture which are suspended over the sea and used for fishing.
For five generations this historical fishing rig has been owned by a family, who , since 1975, have turned it into a renowned restaurant, rustic and welcoming, where people can enjoy the daily harvest from the sea, brought forth by the traditional fishing platform, together.
Over the years, the original structure has been expanded, allowing people to experience traditional cuisine and enjoy the fresh daily catch directly from the sea.
The restaurant is well renowned for its uniqueness, the harmony it has with its surroundings, and its excellent hospitality.
Not only lunches, dinners and aperitifs, but also cultural events and live music. Il Trabucco also has comfortable accomodation solutions, for those who wish to fully experience the charm of the eastern coastline of Puglia. In the summer, you can see the sun both rise and set on the sea.
Book your private dining or event experience at [email protected]