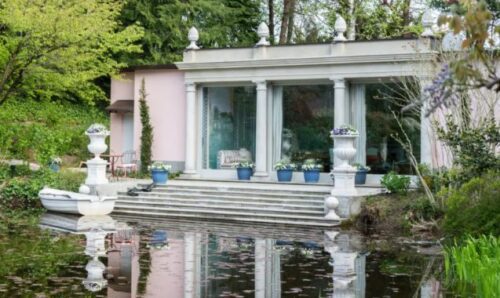 Tavolata + Stay in a Magical Villa with Private Lake
We are located in Lombardy, near Lake Maggiore. A 4000 square meter stretch of water fed by a natural spring reflects two houses, complementary and wonderfully different from each other.
Here you can organize an unforgettable experience, celebrating a special event such as a wedding, a private Tavolata that can be combined with the rental of one or both villas.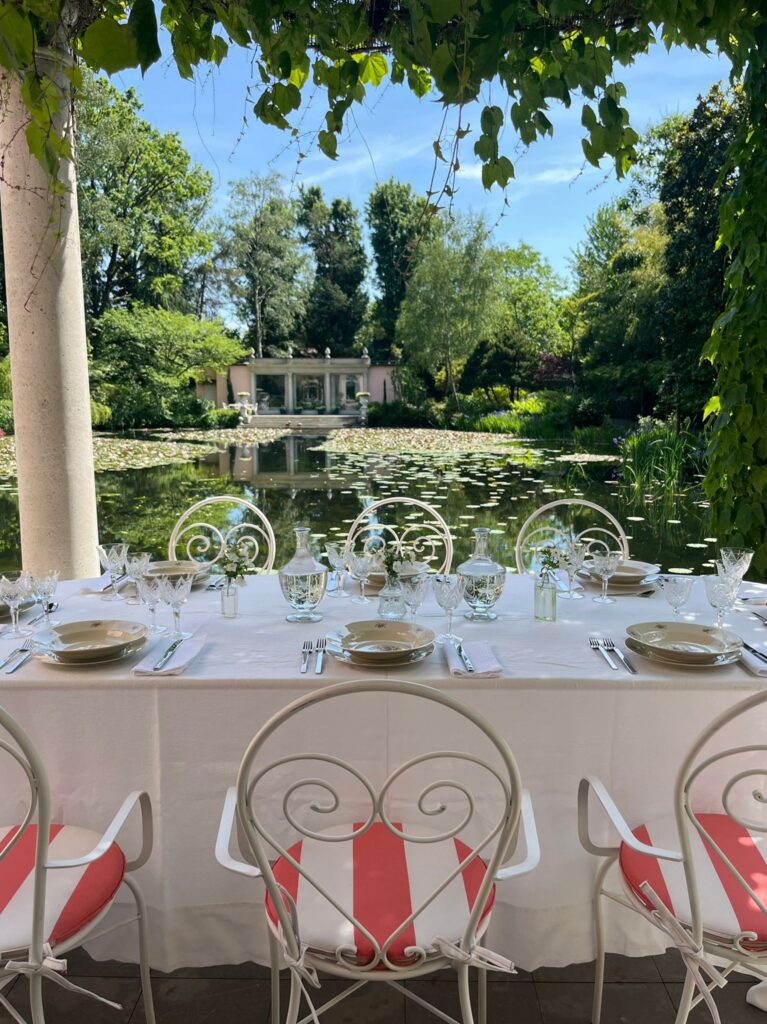 Tavolata is Nest's Social Table, designed to bring together a maximum of 12 people, giving the opportunity to interact with everyone at the table. For private events, it's open to the imagination and needs of the individual event, supported by the magnificent spaces of the villa, between the elegance of the garden and the natural splendor of the lake and natural pools.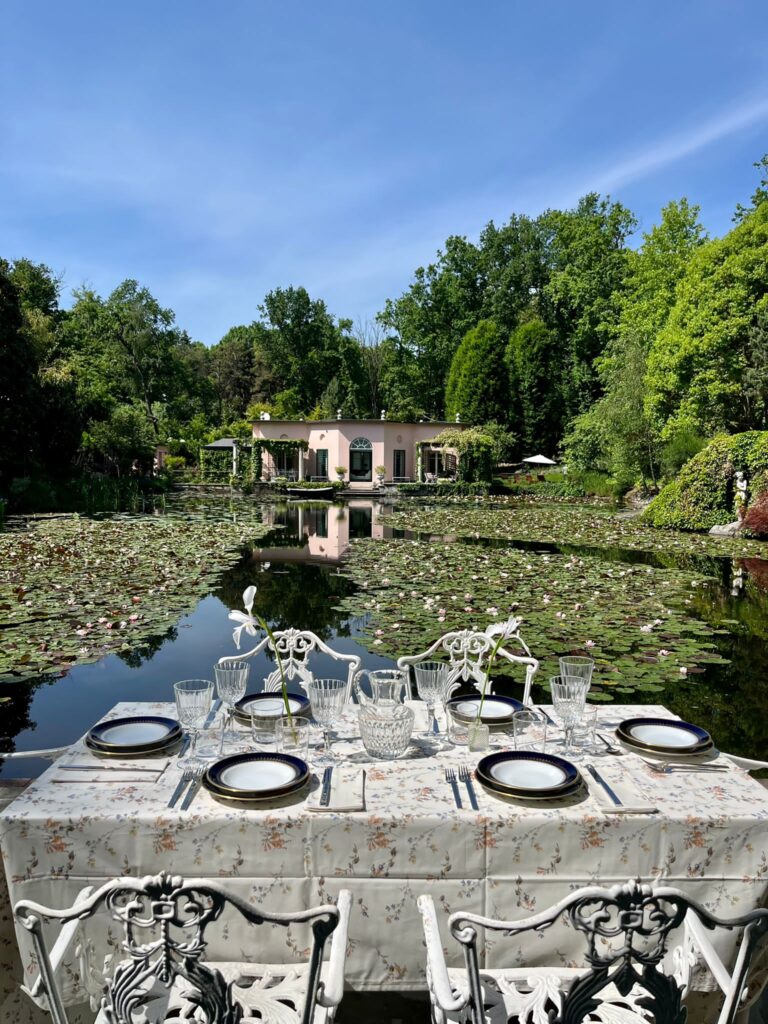 This is a place of beauty and poetry. The two villas, both available for rent, have two completely different souls.
A neoclassical style pavilion overlooks the lake on one side, with large windows opening onto the stairs that enter the lake, and is surrounded by a secret garden with a huge, amazing variety of trees, plants and flowers. The living room is heated by a fireplace and the summer colors of the frescoes, while the two bedrooms have warm tones, both with a simply furnished private bathroom.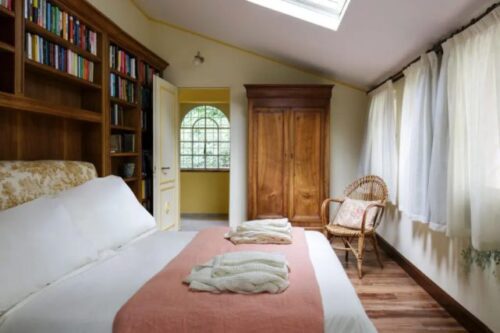 On the other bank an octagonal villa, with French windows that open onto the water and statues that adorn the edges. The veranda blends into the surrounding nature while flowers and leaves chase each other between the vines and the walls. Inside, the charm of grandeur meets the familiarity of a place that has always been lived. The two bedrooms, one Prussian green and one pink, have important and solemn private bathrooms, decorated with marble and a small sky of stars.