Tavolata in Tuscany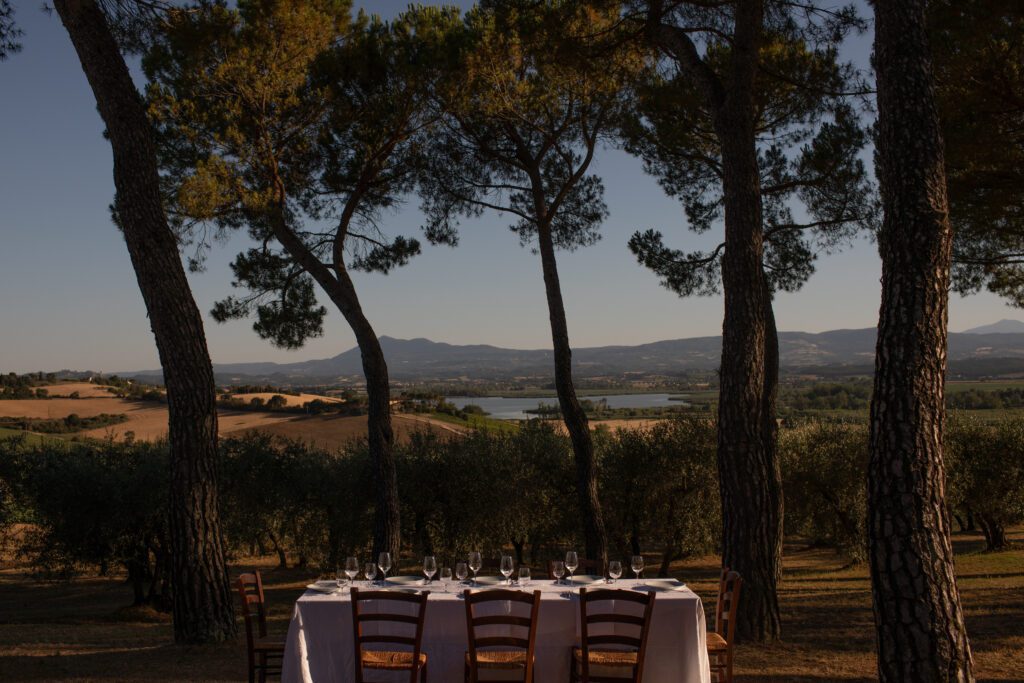 Located on the gentle hills between Montepulciano and Castiglione del Lago, this Villa is an open window to the magical world of Tuscany and the perfect spot for your Tavolata event.
Secluded, but easily accessible, not far from famous tourist destinations, such as Pienza, Cortona, Siena, Arezzo or Perugia, Cozzano is an ideal oasis of tranquillity and wellbeing, where you can leave the worries of modern living and rediscover the beauty of simple things. Enjoy the colours and the magic of the Tuscan Umbrian border with our package stay + tavolata.
A fabulous location to dine outside, an intimate atmosphere framed with candles, surrounded by vineyards, olive groves, forests, sunflower and wheat fields.
Food that is a celebration of traditions and innovation, with organic olive oil, fruits, vegetables and honey, grown and produced at the Villa, along with the house wine, will help to complete your gastronomic experience.