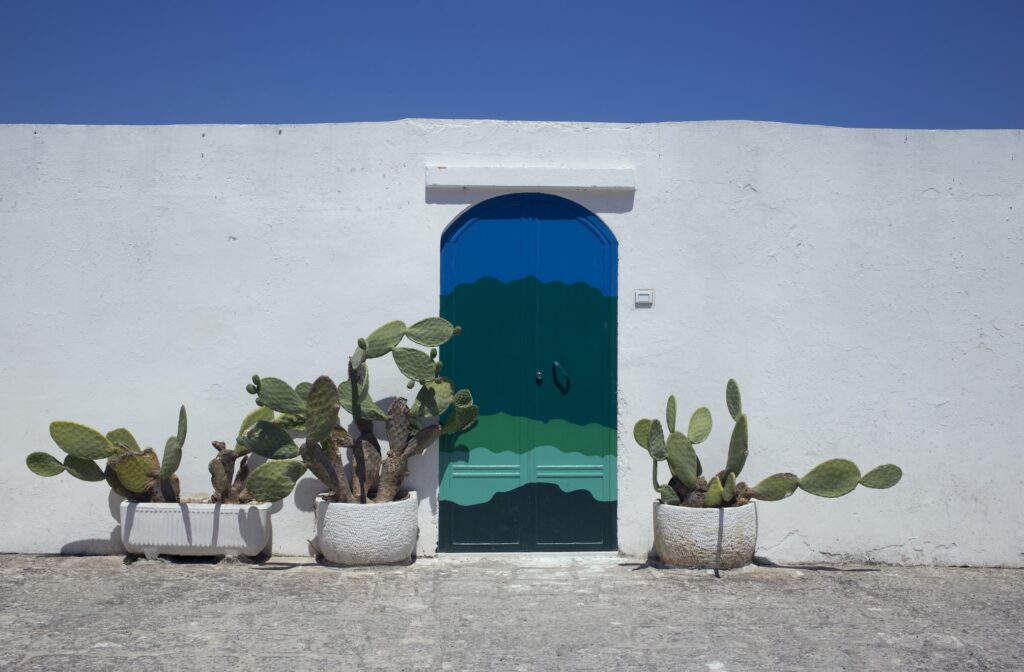 Every year Puglia is chosen as holiday destination by thousands of tourists, who are conquered by the beauty of its crystalline sea and its white beaches, by the enchanting hinterland where the olive trees become the undisputed protagonists of an authentic and uncontaminated landscape, by the timeless charm of the historicsal villages, by the traditional and typical architecture such as Trulli and Masserie and undoubtedly by the variety and the quality of the local food and wine. Of course it is not difficult, in the middle of so much beauty, to find different and valuable accommodations that allow you to experience at 360 degrees the extreme appeal of this southern Italy region, and that is why we want to show you some options of accommodations that , even if they have in common a true sense of privacy and tranquility that you will feel once you arrive, they are also different from each other, in order to guarantee a diversification of the offer to meet the tastes of every traveler looking for the perfect place where to spend their holidays.
Close to Ostuni, the famous village also known as "Città Bianca" that attracts many visitors every year, we want to propose you a selection of two villas, both completely immersed in the countryside, that will give you the opportunity to experience a holiday full of privacy without having to give up the convenience of being close to the main attractions of the area.
The first choice leads on Villa Pan Itria, a luxury and brand new property of about 200 square meters that is spread over two floors, equipped with an infinity pool and surrounded by one hectare of private land, where it will be possible to experience authentic moments that will allow you to disconnect from your usual routine.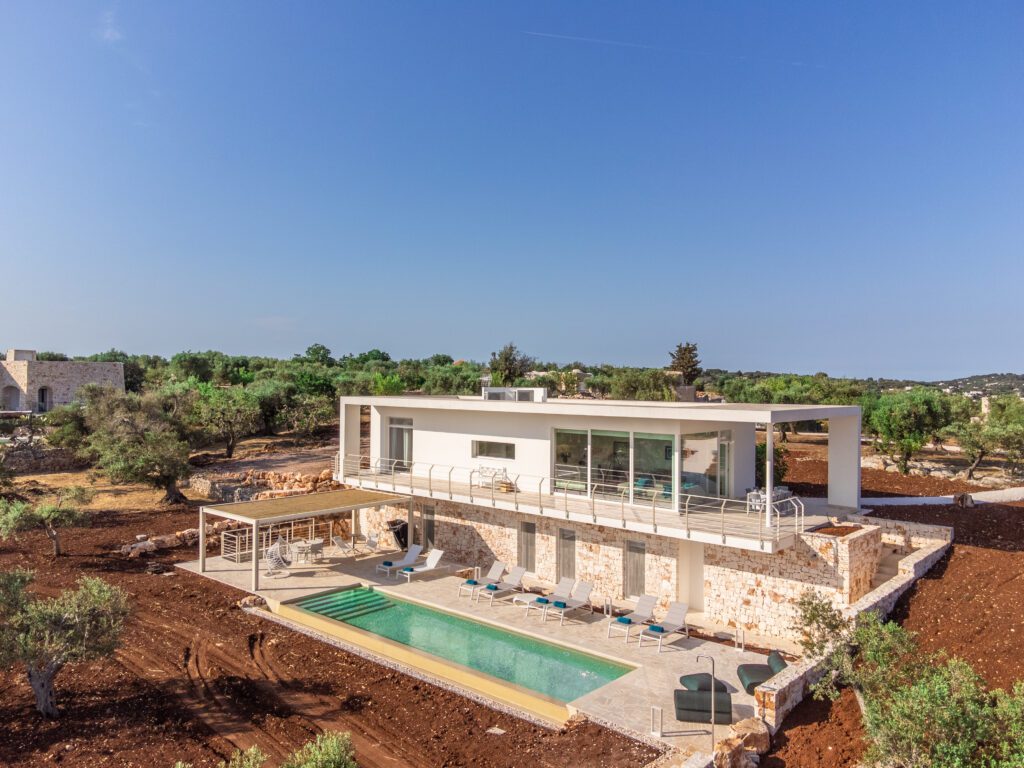 The villa can accommodate up to eight people as it has four double bedrooms, each with private bathroom and a direct access to the outdoor spaces. You will find a bright and spacious living room with an open-space kitchen, a dining room and a service bathroom; the outdoor area which is remarkably large and finely curated, includes, in addition to the beautiful swimming pool, a lovely solarium and a covered dehor furnished with a large convivial table where it will be possible to organize lunches and dinners in front of the pool.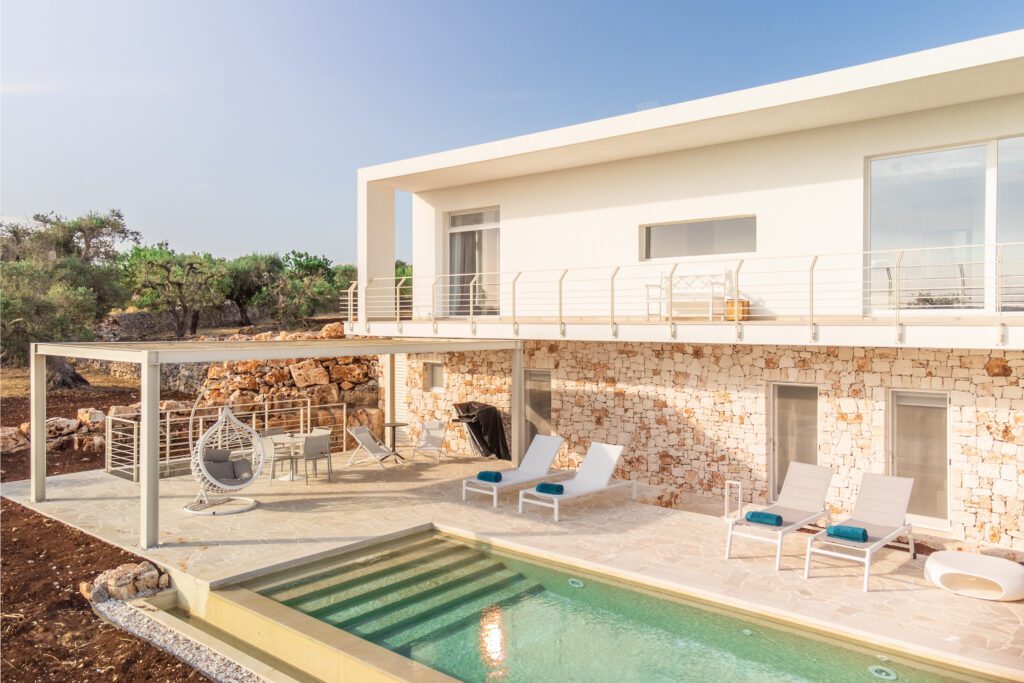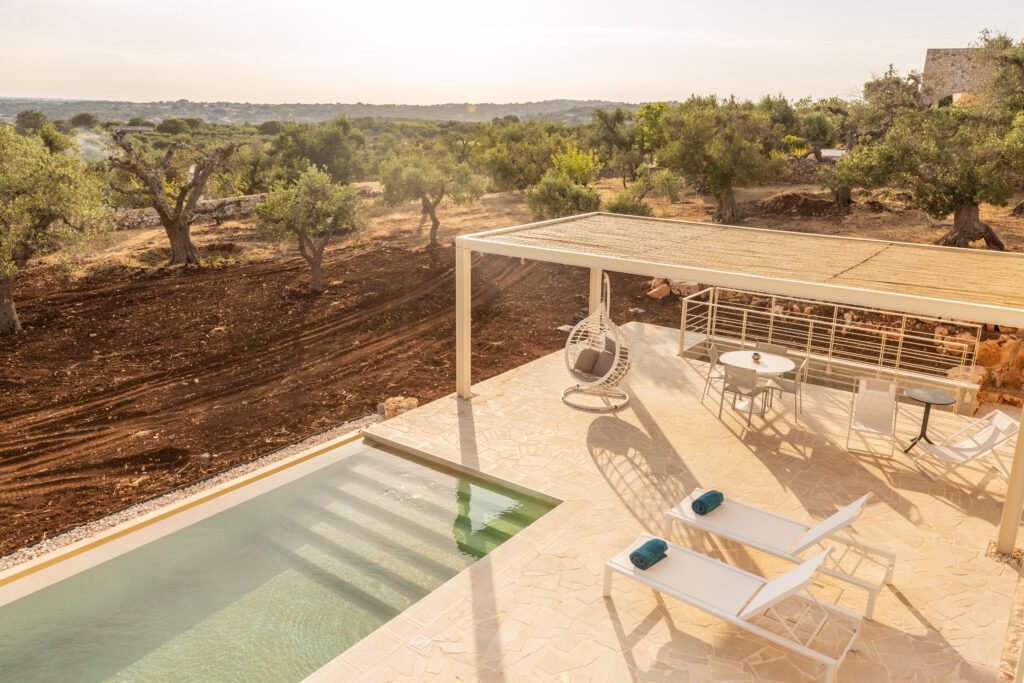 The architecture of the villa with its modern design, characterized by minimal shapes and neutral colors, outlines a bright and spacious environment that makes the entire space linear and clean, and surrounded by a large and luminous windows that offer a suggestive view of Val d' Itria with glimpses of a very authentic and unspoiled landscape.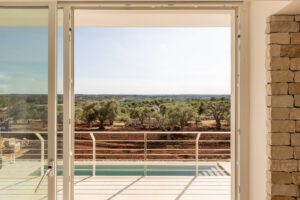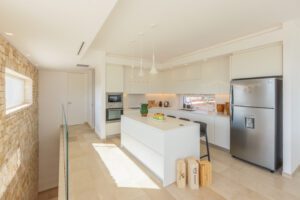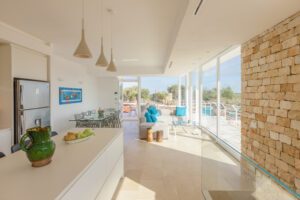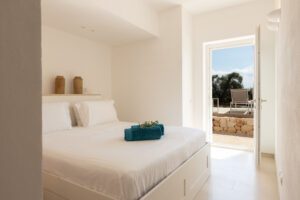 For the second choice, we could not fail to propose you a typical Masseria, Masseria Don Salvatore, a classic Apulian-style residence that is as well located a few kilometers away from the main typical villages and the most beautiful beaches in the area. The structure is characterized by an architecture that recalls the classical rurality that is usually protagonist in many of the buildings in the area, with a strong relevance to shapes and colors, but with the final intention of revisiting what is known as the austere and traditional style.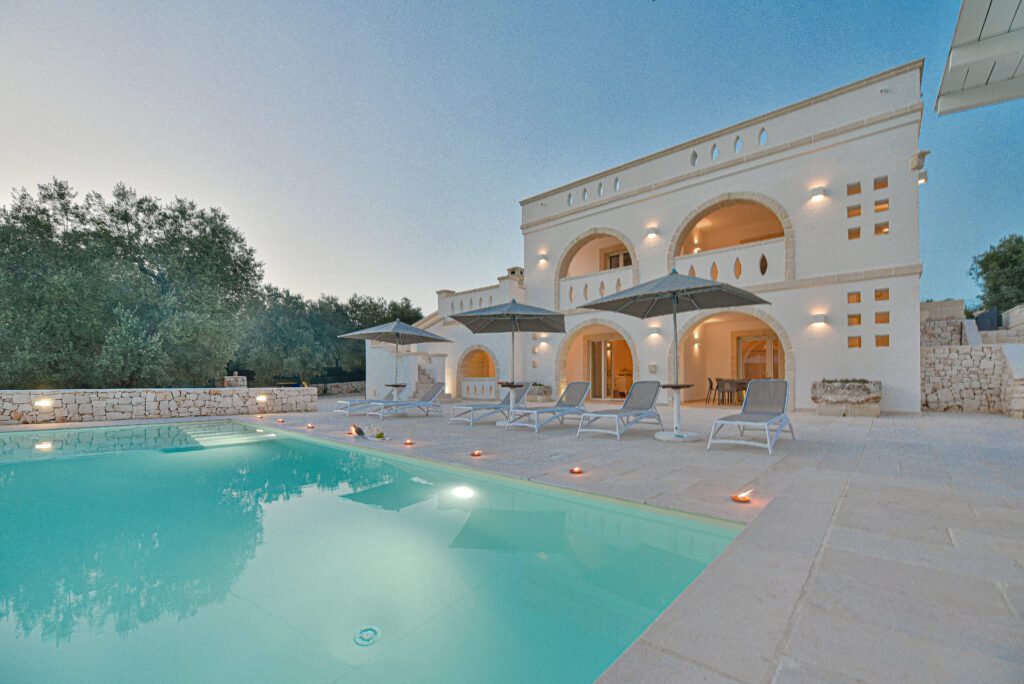 The building is spread over two levels, on the first floor there is a spacious living area with a kitchen and a clear bright view of the swimming pool and the outdoor areas; an external staircase leads to the sleeping area where there are two double bedrooms and one twin bedroom with joinable beds, all with private bathroom and a large veranda. The outdoor area is very beautiful and enjoys a direct view of the surrounding olive groves' countryside and boasts a private garden of over seven hectares, where we can find a large infinity pool where you will be able to enjoy the tranquility and peace that this place is capable to offer.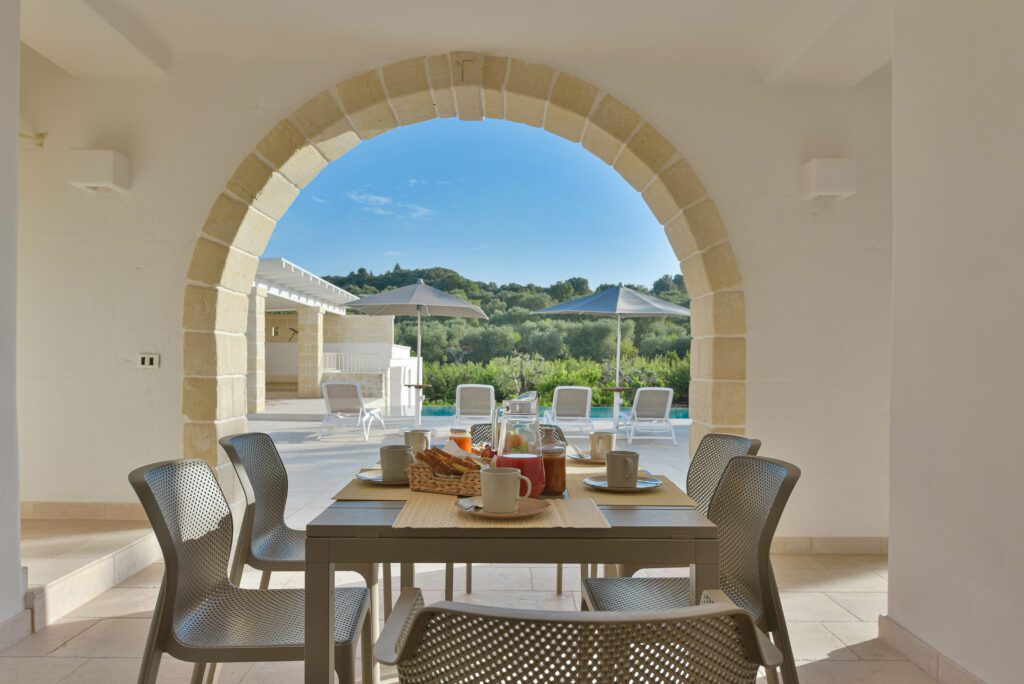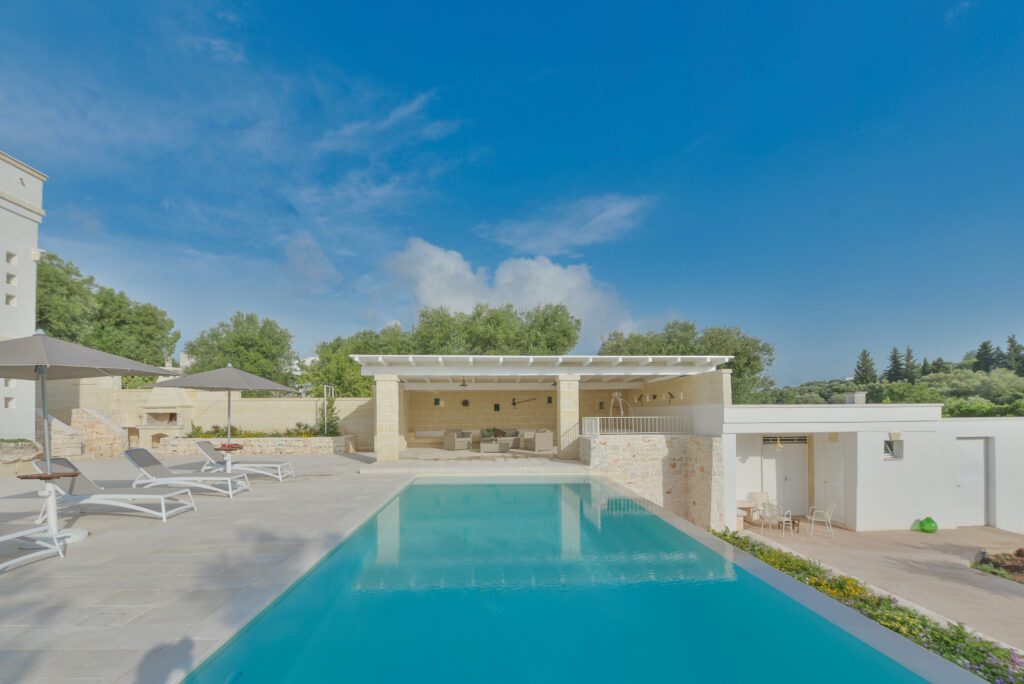 In addition, the external area is composed by a covered patio where it will be possible to organize lunches and dinners, equipped with a barbecue and a wood-burning oven, and a chilling area, with stone table and seating, surrounded by vines that recreates a very suggestive setting. A particular note should be made on the great love that the owner of this property tries to transmit to his guests, telling and explaining them the philosophy behind his project, which is a result of a big amount of work and which has a particular focus on the production and the sustainability of the zero-kilometer products.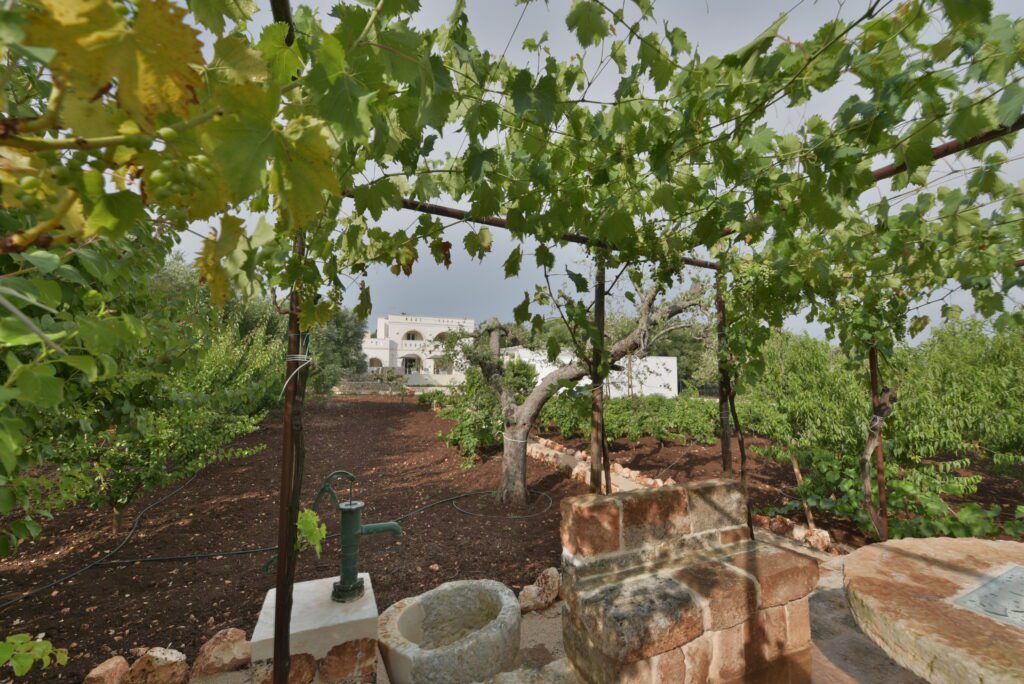 Both the proposed solutions offer you the chance to experience Val d'Itria, one of the most beautiful areas of this region, entirely in all its splendor, giving you the opportunity to discover authentic sounds and colors and an ancient but at the same time current local tradition, which still today is one of the cornerstones of this territory.
The positions in which these two residences are located are not only strategic to reach Ostuni, where certainly there is no lack of entertainment and good food, but it is also possible for you to visit other beautiful and suggestive neighboring villages, always reachable with short journeys by car.
Among those, not to be missed, we certainly find Carovigno, a village surrounded by ancient walls and famous for its large amount of oil and wine production, Cisternino, a village characterized by spontaneous architecture with numerous historic buildings to discover, Locorotondo, a village also rich in architecture where there are many churches to visit, and Ceglie Messapica, a small town certainly known for its gastronomic variety and its artistic heritage. Slightly further away but less than 50 minutes by car we find two other destinations that are a must and that need no introduction, the super famous Polignano a Mare and the city of Trulli Alberobello.
Surely you will also be able to see much more as it is very easy to reach many other fascinating places, but we do not want to reveal anything else because now it is up to you to discover the enchanting wonders that this land has to offer and dive deeply into this experience that will surely be unforgettable!
Discover our collection of Villas & Hotels in the Ostuni area at this link.
– – –
To get inspired, click on:
Come Find Your Nest in Italy