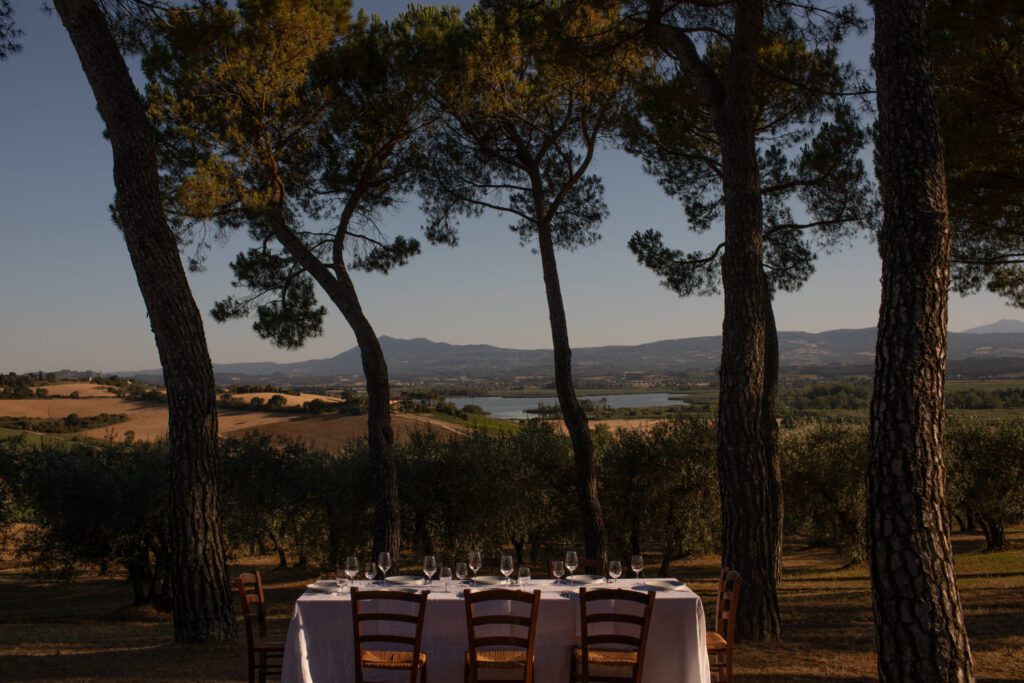 Ph. Letizia Cigliutti
The summer supper series of Tavolata ended with a sunset view dinner at the magical Trabucco da Mimì.
Our tables are held in unique and particular locations throughout Italy.
We decided to make a recap and to share with you some more pictures (which you can see on the Facebook pages of Nest Italy and Tavolata) to tell you about the summer season that started in June 2021 in Turin and ended on September 11 in Puglia.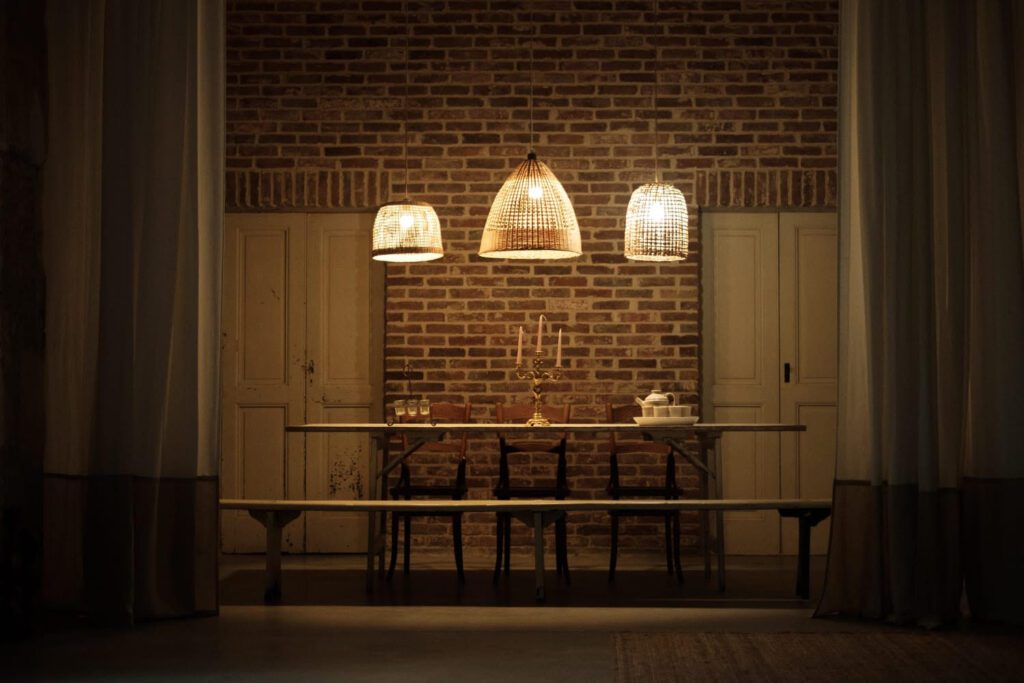 You know that we are known for finding unique locations. We fell in love with this space because it emanates a strong positive energy. The simple but not obvious design makes you feel like in another dimension.
Spazio Mandorla was born as a room for yoga and meditation, the cuisine we proposed was vegetarian. We therefore decided to present Ortociclone, a vegetable cooking project that offers recipes that leave vegetable raw materials the freedom to show themselves in all their freshness, in an explosion of flavours that lightens the path from the garden to the table as much as possible. For their preparations they use only seasonal products coming from organic farms that follow the 0 km rule.
.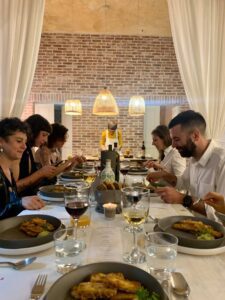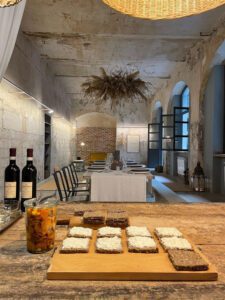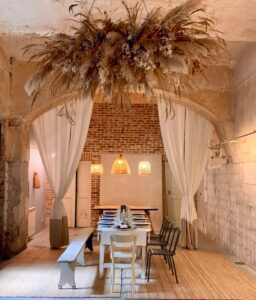 Menu:
Melone Splash: fresh extract of melon, basil and lime + rivo gin correction 
Tra I Due: sandwich of sourdough bread stuffed with soft goat cheese, baked sweet potato and purslane
Panelline: strips of farinata (chickpea) sautéed with sesame seed and soy sauce + pea purea
Cacio e Pepe senza Cacio: Bucatini nest with cauliflower and cashew cream 
Bacio di dama snella: cardamom flavored biscuit hemispheres welded with Marotto of Mara dei Boschi 
Linen runner and napkins @oncemilano
Tab bread and ceramic bowl @societylimonta
Candles @cera_una_bolla
Oil @frantoiomuraglia
Gin @rivo_gin
Coffee @torrefazione_caffe_lelli
Natural Piedmontese wines selection @isola_torino
White wine "Ti voglio bene" Cantine Ricci
Red wine "Ruche' "Castagnole Monferrato
Imagine being able to enter and dine in a building that has as its sign the word "Sogni" (Dreams).
And therefore, dream!
Our guests had the opportunity to savour the excellent Italian cuisine of  "La Capanna di Eraclio", a contemporary trattoria, a bourgeois classic approach inspired by the Po valley, salt pans, rice fields and boat bridges.
Sous-chef for the night Elettra Pareschi and Nicolò Soncini. Starting with aperitif, welcome drinks and finger food to appetiser, first course, second course and dessert. A fine menu, delicate flavours strongly connected with the territory, where you can taste the tradition as well as the innovation. An intimate communal table to enjoy seasonal dishes with the opportunity to meet new people and make interesting connections.
Menu:
Finger food hot and cold: skewer of seafood salad with squid, potato and a piece of mantis shrimp, a slice of rye bread with a piece of sea bass carpaccio, marinated anchovies
Schie (lagoon shrimps) with polenta
Warm Spaghetti alla Chitarra with prawns, vegetables and flavored oil
Seabass with Cream of potatoes and leeks
Zabaione in Ciambella: Eggnog express and donut
Zuppa Inglese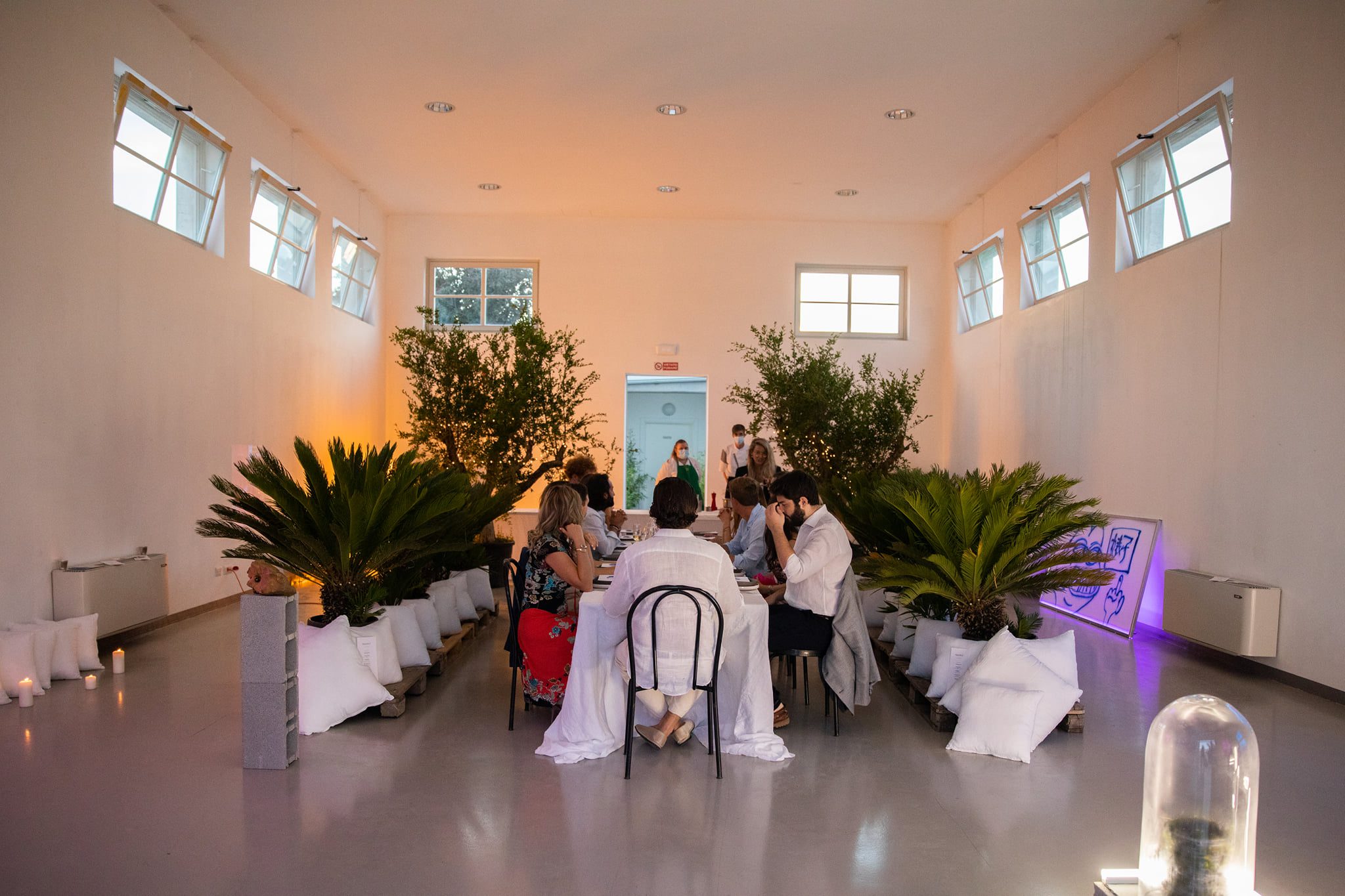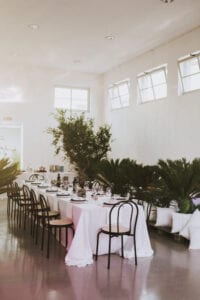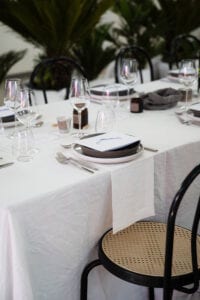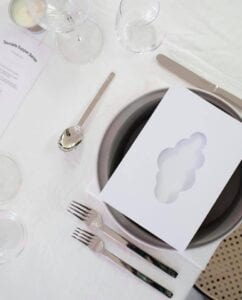 Not only food and location but also art, lights, sensations and colours.
An immersive experience designed to entertain and fascinate, captivate and inspire, to drag the guests into a fantastic world.
The HPO Collective, an architecture, design and performing arts collective from Ferrara, operates with an experimental approach to how art is experienced.
They brought to Spazio Sogni, together with NestArt, a dreamlike space. From windows covered with fuchsia and blue films to special light effects, installations, candles and shocking colours.
Last but not least, our collaboration with The Mosshelter, a terrarium lab that does Landscaping and Ecospheres, and Garden Arcobaleno with their their lush, decorative plants. The final touch for the perfect whimsical experience.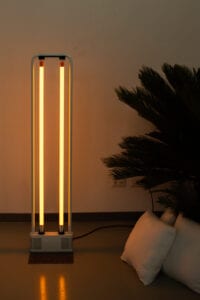 .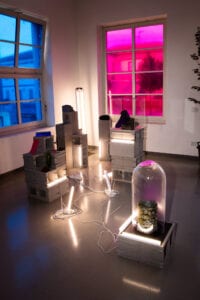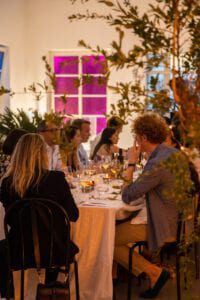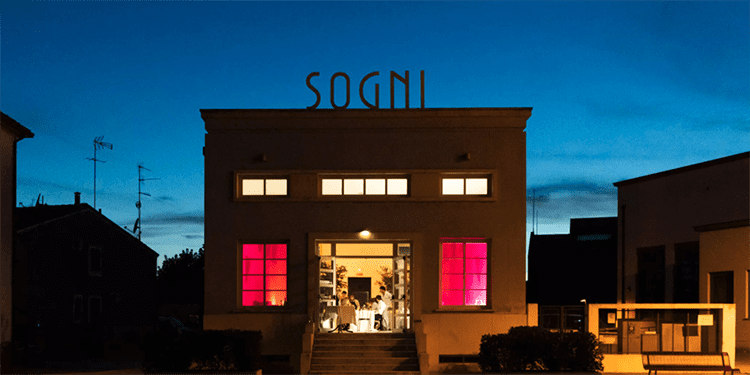 An old farmhouse now converted into spaces for hospitality. A space that allows you to come into contact with one of the many souls of Sicily, made up of inebriating colours and fragrances, centuries-old traditions and rites. And here, rite is celebrated all around nature: genuine spaces of quiet for relaxation, seasonal ingredients served every day at table, oven-fresh bread made with the olive oil of the estate, the blue of the swimming pool set in the green Mediterranean macchia, walks amid fields of grain and authentic sounds, those of nature.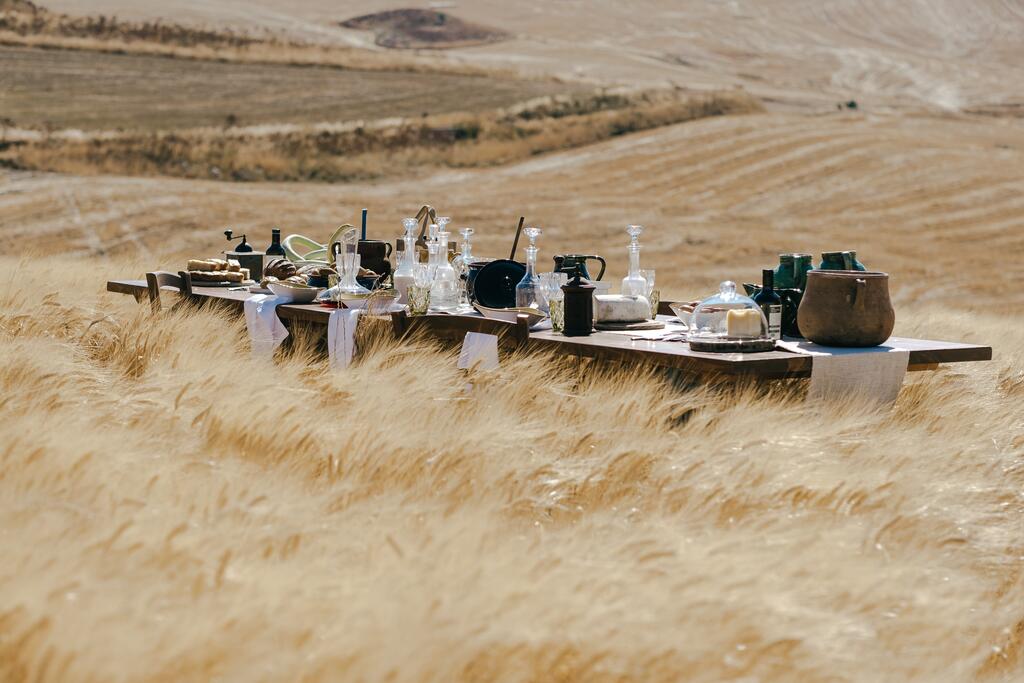 We are lucky to have wonderful places one step away from home that very often we are not able to exploit or fully experience.
With @nest.italy, we have set out to introduce you to places that are unique.
One of these places is located in the center of Sicily and is called @susafait.
A magical farm surrounded by expanses of wheat. It was not difficult for us to fall in love with it and choose it as the location for our Tavolata in the wheat field.
Thanks to their professionalism, guests were welcomed with a special vehicle and the opportunity to climb up with hay bales as a support, all because the theme of the lunch was "Wheat".
A themed menu with delicious dishes and products at km0, perfectly balanced, accompanied by the wines of our friends @tascadalmerita
The attentive staff, a unique setting and the guests who attended made this day unique and unforgettable.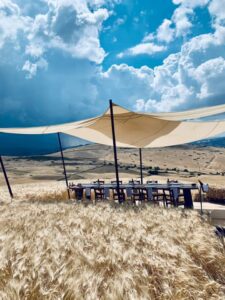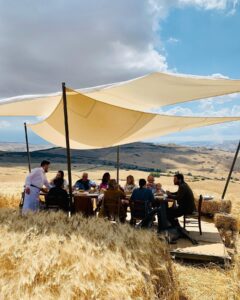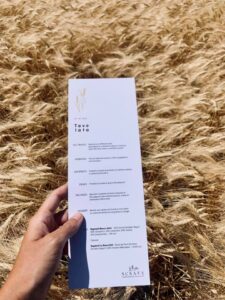 Menu:
On the table: selection of different breads (perciasacchi, tumminia, majorca, ri- macino, bread with olives, bread and onions) and breadsticks
Aperitif: Small wheat taboulè cooked on tomato gazpacho.
Appetizer: Mint and lemon balm-flavored bread balls in tomato sauce.
First: small timbale of Perciasacchi wheat pasta
Second: Salted cod alla Mediterranea
Dessert: Ravioli filled with ricotta and chocolate on pisctacchio cream and cherry granita.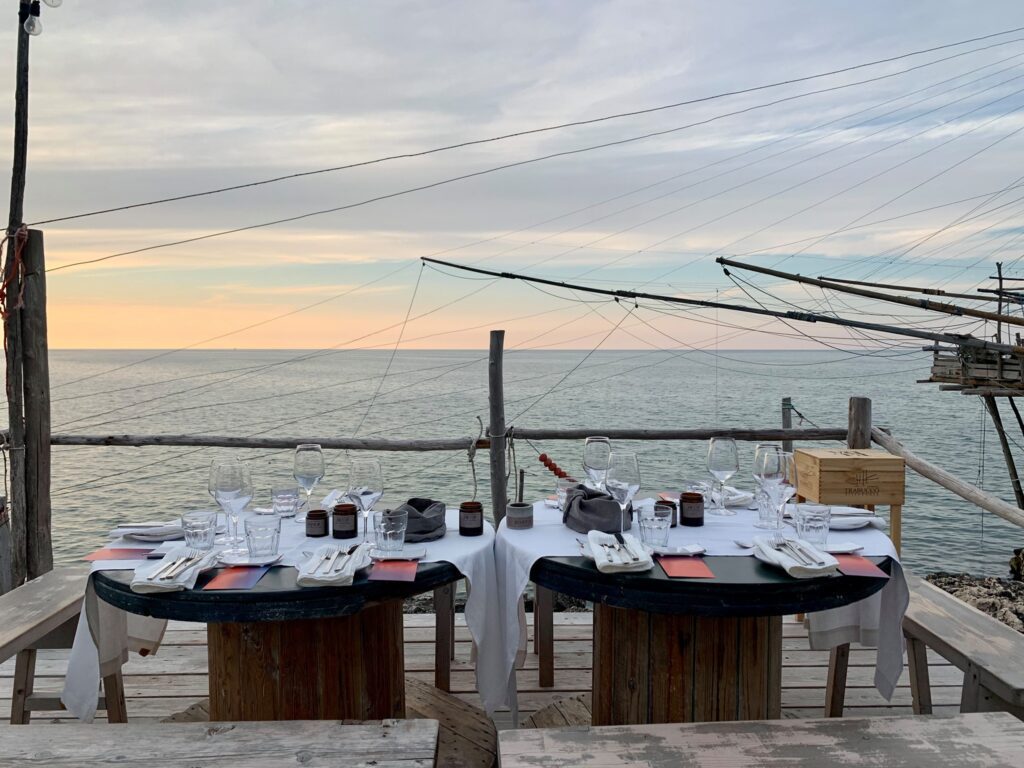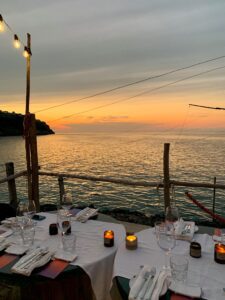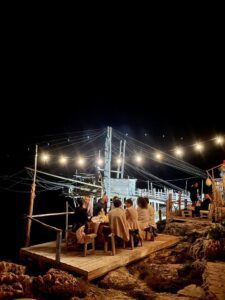 What can we say..having dinner by the sea with a sunset view, lights and candles on a beautiful late summer evening.
Situated on the rocky coastline of Punta San Nicola, one of the most beautiful stretches of coastline in the Gargano National Park, near the town of Peschici. A land rich in splendor, where people have fortified themselves with Mediterranean determination, creating trabucchi, ingenous pieces of wooden architecture which are suspended over the sea and used for fishing.
Over the years, the original structure of the trabucco has been expanded, allowing people to experience traditional cuisine and enjoy the fresh daily catch directly from the sea. The restaurant is well renowned for its uniqueness, the harmony it has with its surroundings, and its excellent hospitality.
This is how we concluded the summer Supper Series of Tavolata. 
We have chosen a particular area of ​​the Trabucco to offer our guests more privacy and a beautiful view of the surrounding landscape.
Thanks to @altrabucco and Chef Domenico Ottaviano for the delicious dishes
#Menu #design with shades of sunset by @annastefani
𝐀𝐩𝐞𝐫𝐢𝐭𝐢𝐯𝐨
Crudo di mare: frutti di mare, carpaccio, scampi – abbinamento Pas Dosè D'Araprì. @daraprispumanti
𝐀𝐧𝐭𝐢𝐩𝐚𝐬𝐭𝐨
Cozza ripiena
𝐏𝐫𝐢𝐦𝐨
Pasta mista con cozze, pepe e zucchine fritte
𝐒𝐞𝐜𝐨𝐧𝐝𝐨
Fritto di paranza del giorno con zucchine croccanti in scapece
𝐃𝐞𝐬𝐬𝐞𝐫𝐭
Dolce al cucchiaio a propria scelta
𝐒𝐞𝐥𝐞𝐳𝐢𝐨𝐧𝐞 𝐯𝐢𝐧𝐢
BIANCO Fiano minutolo BIO
ROSÈ Nero di Troia BIO
by @cantine_biancardi
Candles: Cera una bolla
Tavolata personalized cutlery: Mepra S.p.A.
Runner & Napkins in linen: Once Milano
Bread holder in linen: Society Limonta
To learn more:
Come Find Your Nest in Italy
12th of September, 2021  –  11:30 am