A rare privilege immersed in nature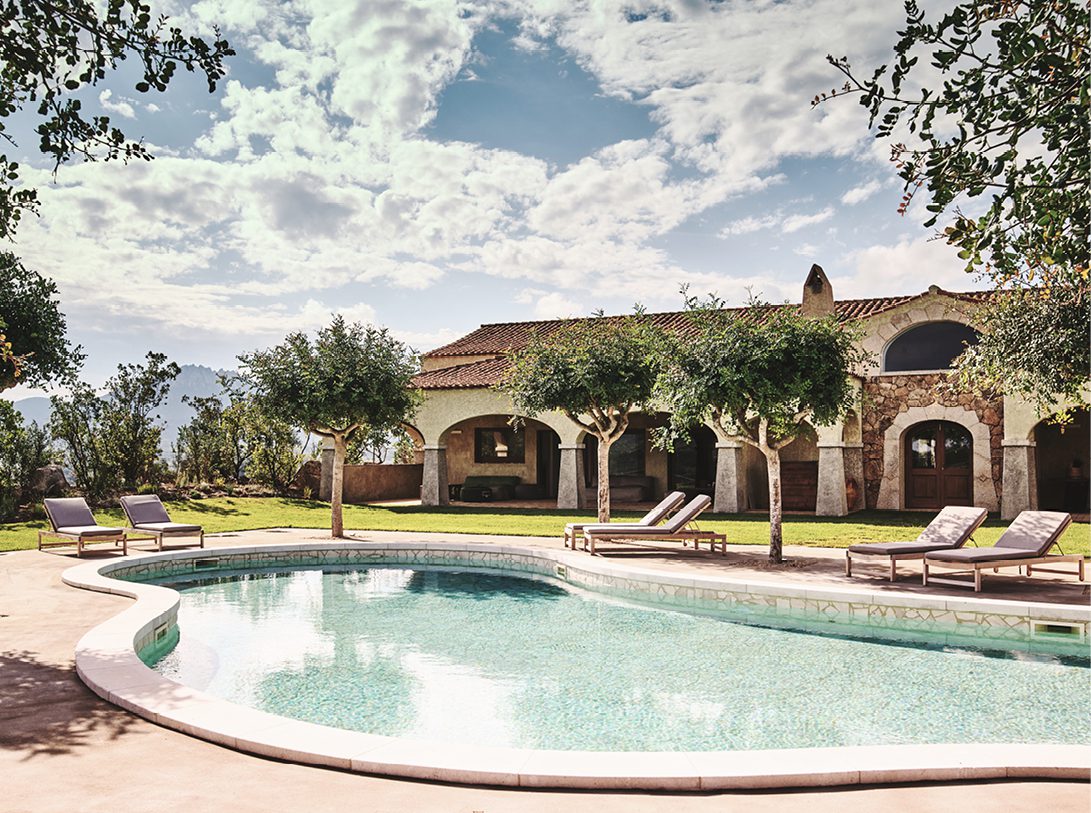 We invite you to experience a luxury retreat reserved for a few, leaving behind the city and the daily life and come and enjoy the dazzling sun, vivid colours, white sand, and crystal-clear water of this wonderful piece of paradise.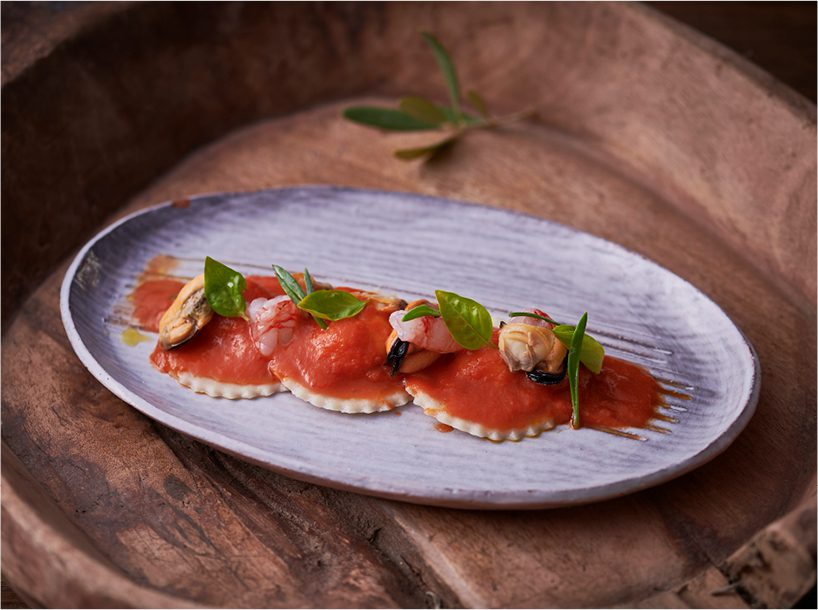 Enjoy the culinary traditions of the Gallura region with a cuisine derived from the finest local ingredients. The chefs would love to prepare what you yourself have picked from the large vegetable garden and  happy to listen to your individual requests.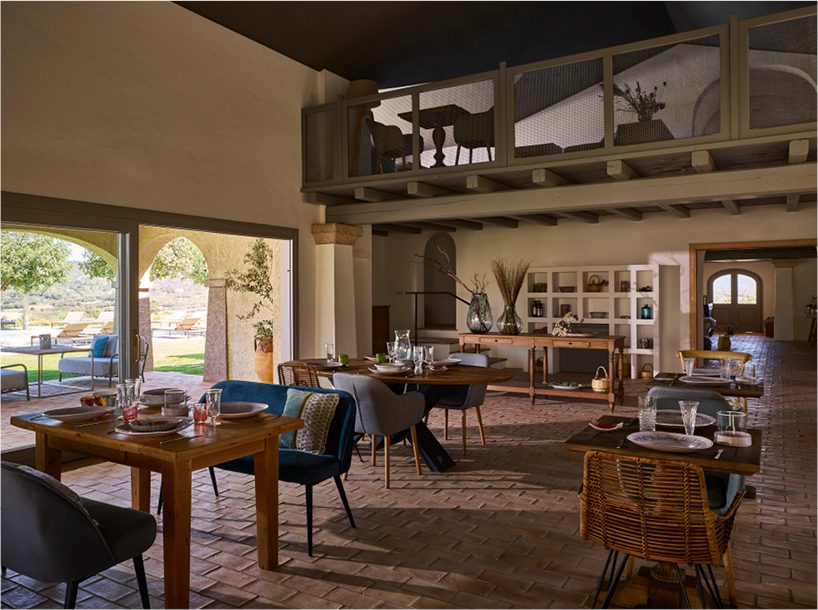 Discover the Mediterranean cuisine, Sardinian tradition, and Gallurese customs at the ULÌA RESTAURANT. The executive chef is expert in crafting vegetarian and vegan dishes! Stop to appreciate some good wine, a Sardinian craft beer or delicious cocktails at the ULÌA LOUNGE BAR and enjoy a refreshing moment watching the sun as it melts into the sea.
  
A highlight of the Retreat is the Mediterranean Spa. Bathe in the natural light, in a ritual tailor-made for you in the woods or enjoy the spa at night, as it transforms into your private romantic retreat.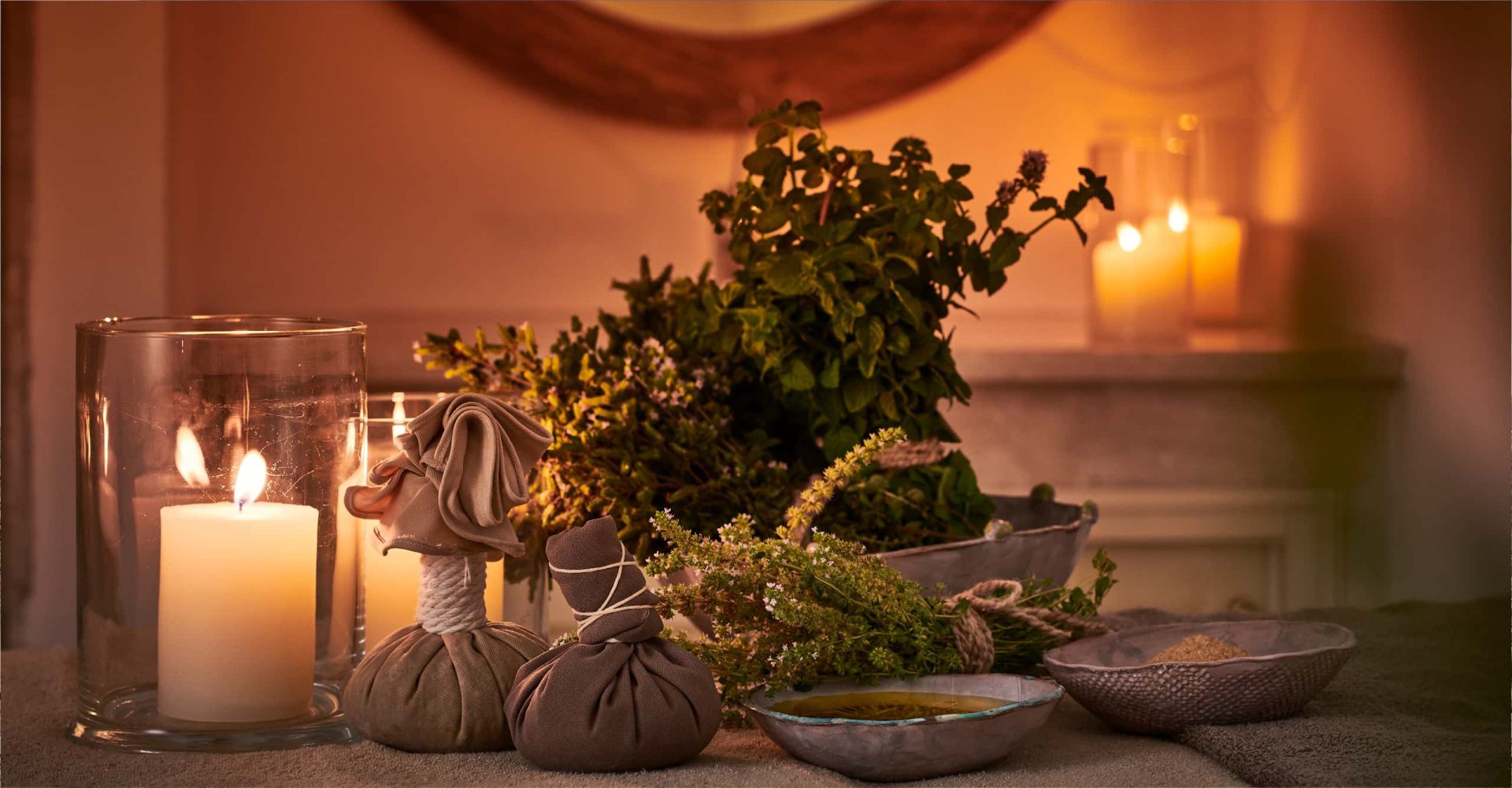 Take your time and chose your favourite between the many rituals and treatments available in the Mediterranean Spa. Enjoy the TISANERIA, a special corner with the best herbal tea from the plants of the Cascioni estate obained thanks to a long air drying process, completely natural, to maintain fragrance, flavor and property. After a few weeks, once the right drying has been reached, it is sieved strictly manual and storage in bags ready to taste! Discover the Cascioni cosmetic line and take pleasure in the essences of the Sardinian Land.

After a day spent in the sun, it's time to relax! Curl up in the comfort of the Retreat, whether you prefer the cool of the gardens or the shade of the porch. Or slip inside a hushed and cosy suite, furnished with natural materials and overlooking the garden – the perfect place to enjoy a quiet night and wake up with a smile on your face.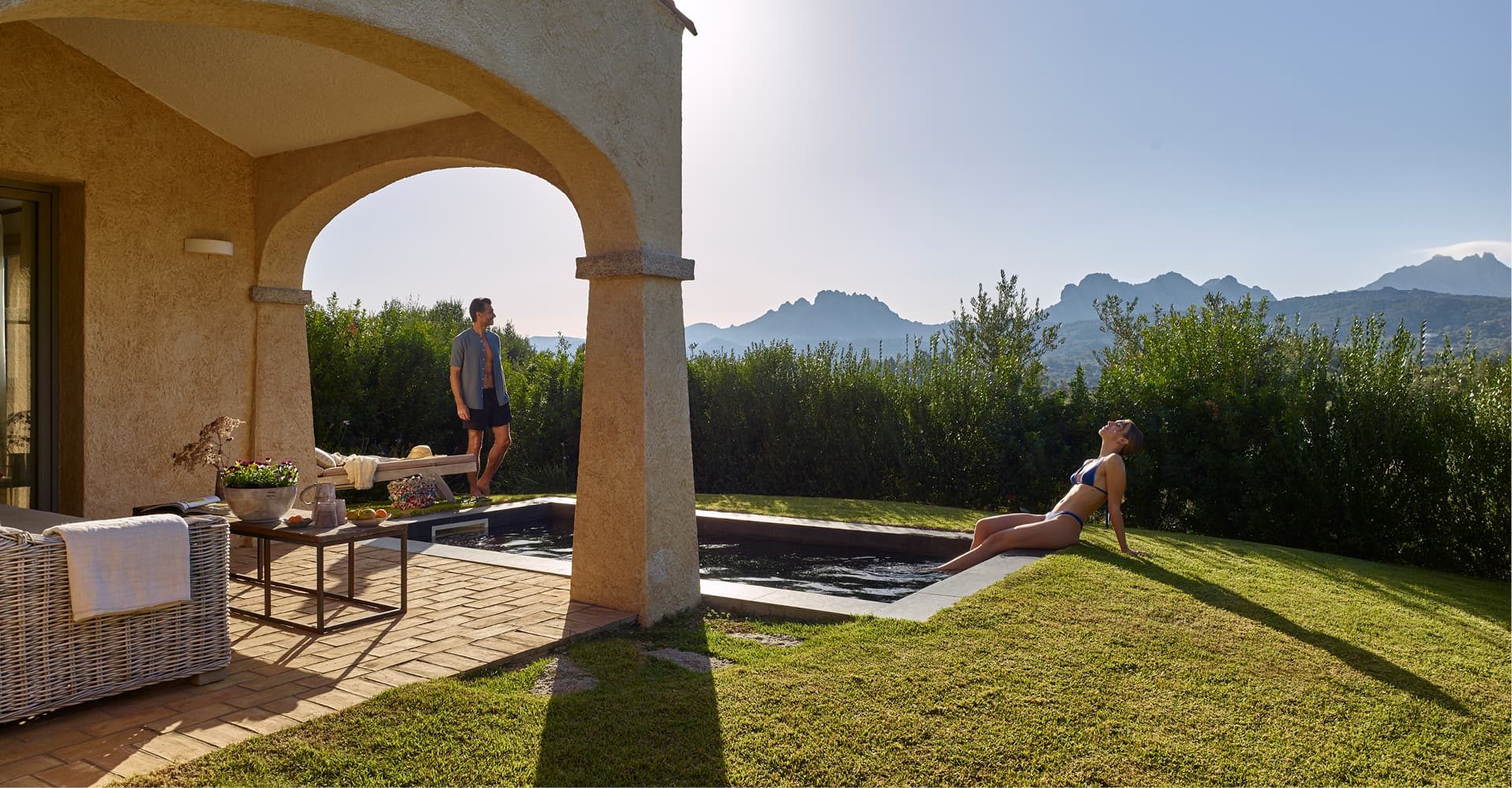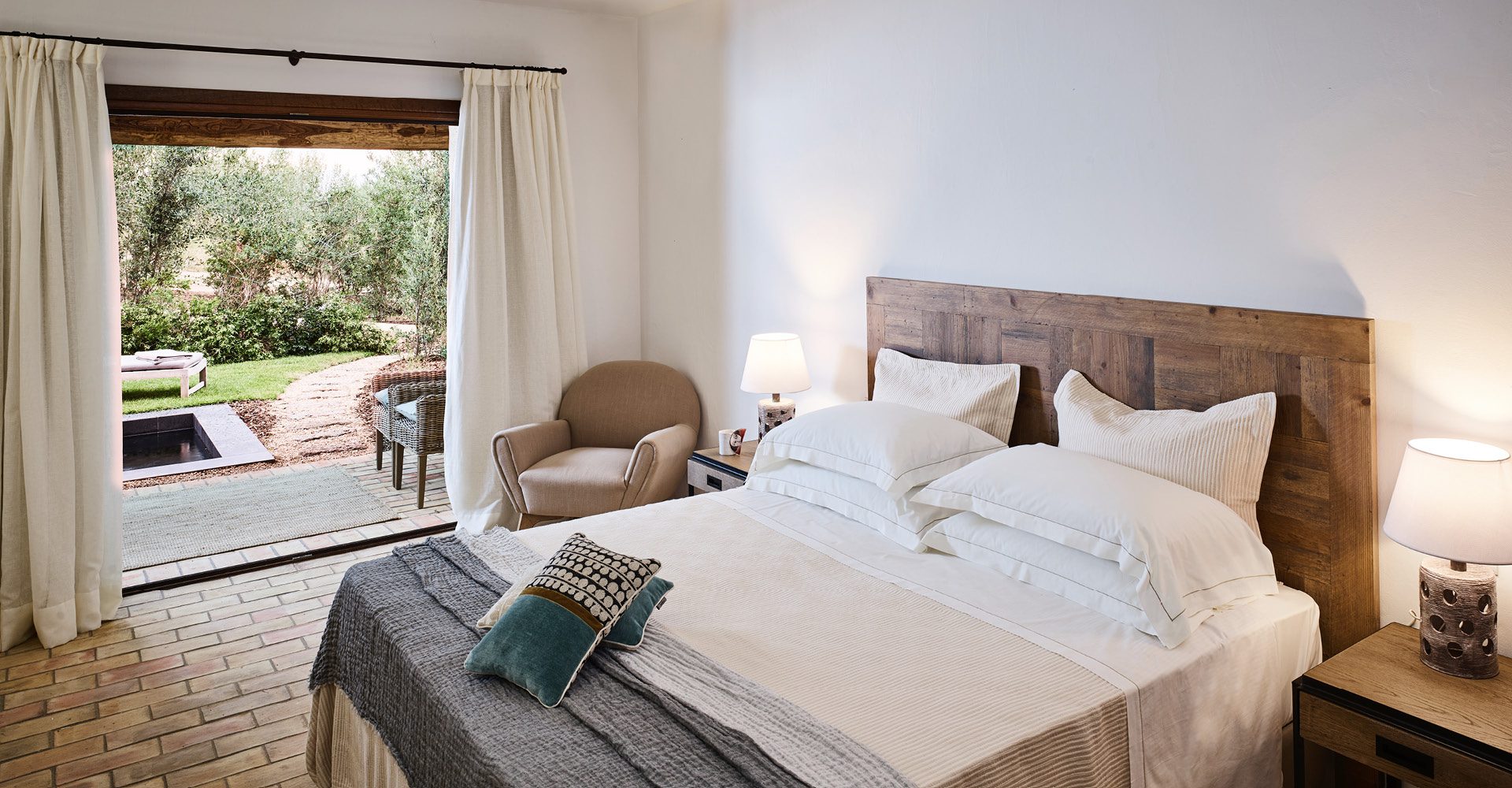 Discover the beautiful Suites of the Cascioni Eco Retreat. Each Suite features an airy living room, a comfortable bedroom, and a different view of the countryside, providing you with everything you might need to enjoy undisturbed intimacy and moments of relaxation. This includes all technological comforts, hidden from view but always within arm's reach.

Enjoy this unique location and discover the surrounding attractions! The Gulf of Arzachena, Porto Cervo, San Pantaleo, the archaeological parks and the wild Gallura region and much more! Set sail for the islets of the Gulf of Arzachena or the archipelago of La Maddalena or reach the countryside by jeep and then continue on foot, hiking along paths used by the shepherds and discover one of the best corners of the world.
Come find your Nest in Sardinia