If you are planning an escape in the Tuscan countryside and you still don't know where to go, if you are looking for a place where you can feel "home away from home" while savoring the excellent local cuisine and revisited, then you should try an experience at Palazzo Tiglio.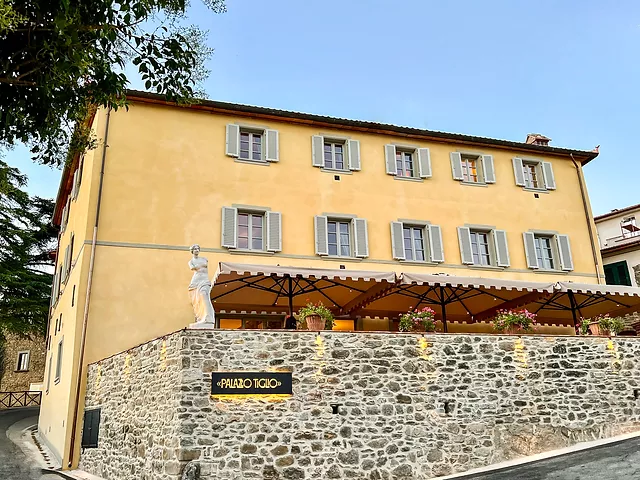 Palazzo Tiglio is a sweet historic residence from the 1600s with a Gourmet Restaurant, located in the hamlet of San Pancrazio, in the heart of Valdambra, Tuscany. Lovingly and meticulously restored by its new owners, has been decorated with antiques objects and artworks.
Each apartment can accommodate 4 to 6 people in two spacious bedrooms with private bathroom. In the large living rooms there are sofa beds for two extra guests.
All rooms are equipped with air conditioning, wi-fi throughout the building with smart-TV and fully equipped kitchens. Next to the Palazzo, guests have exclusive use of the enclosed rose garden with seating areas, sun loungers and a 3×6 meter swimming pool.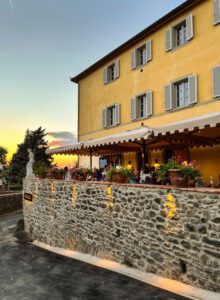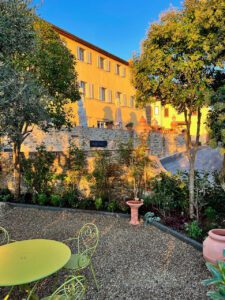 Nest Italy had the privilege to stay in one of the apartments and we can confirm that the stay was really pleasant. The attention to detail is evident, the owners have carefully restored the building without losing its original historical imprint. As a welcome in the room a delicious bottle of wine and local biscuits.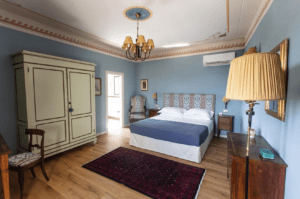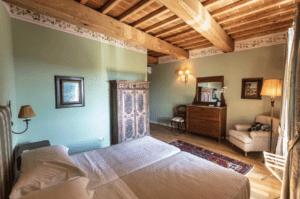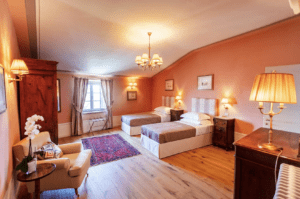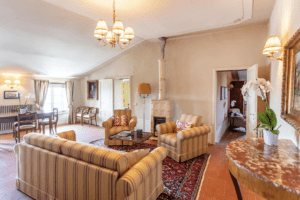 After having refreshed ourselves and getting ready for the evening, we went down for a pre-dinner aperitif at the Gourmet Restaurant of the Palazzo, unaware of the surprise reserved: in addition to the fortune of a warm October evening, and then of an aperitif on the elegant terrace of the Palazzo, we had the opportunity to discover a detailed and interesting wine list, delicious finger food and a really attentive and helpful staff.
The evening certainly started in the best way. To confirm our feeling, the numerous customers "repeaters" who complimented the owner.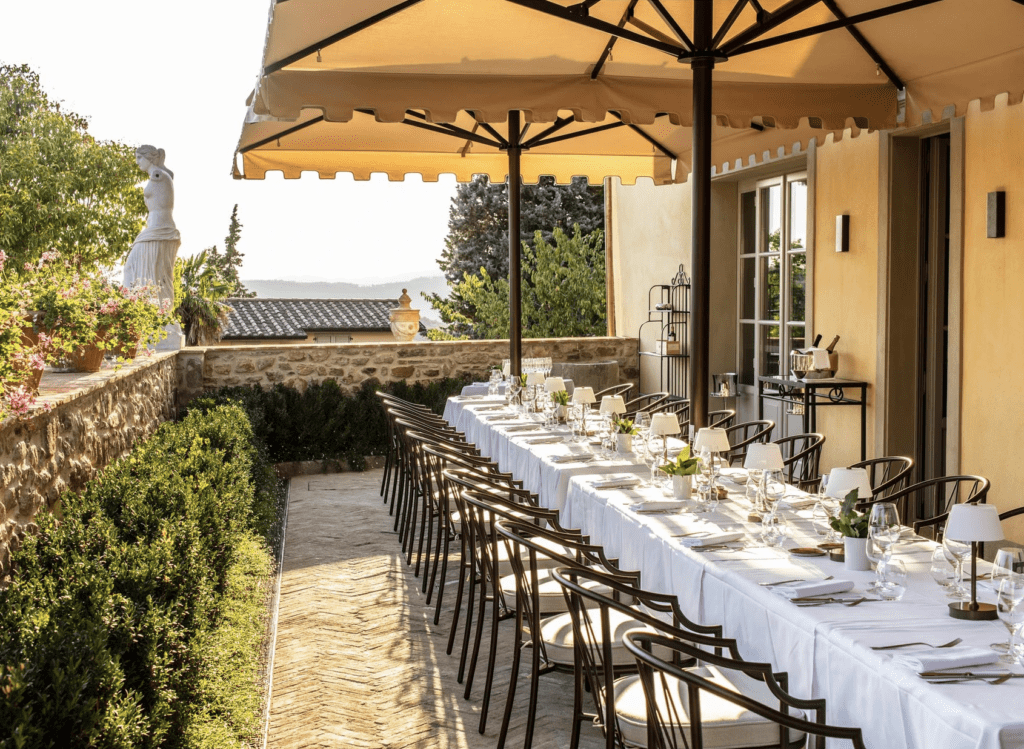 The executive chef Mattia Parlanti directs the kitchen of the restaurant while in the dining room you are welcomed by the head waiter and sommelier Danilo Salvi.
For dinner we had the opportunity to try the tasting menu, consisting of five delicious courses that enhanced the local cuisine at times revisited:
Appetizers
Crunchy foie gras, red shrimp, panko, raspberries
Variation of artichoke: Jerusalem artichoke, Jerusalem artichoke chips, Roman-style artichoke, Hollandaise sauce.
First Course
Risotto, pigeon juice, nutmeg, lemon verbena and pigeon bottarga.
Main Course
Cinta senese rump, sweet potato, grilled endive, potato millefeuille, juice.
Dessert
Praline feuillatine, white chocolate namelaka, lemon gel, rosemary.
All accompanied by a tasting of very interesting local wines. On the table you will find the set up of Brands like Richard Ginori, Riedel, Giò Ponti per Sambonnet.
Another plus, already mentioned, is the careful attention and professionalism that the staff brings in the Restaurant. You will feel it since the moment you enter, and that is also what makes the guests wanting to return.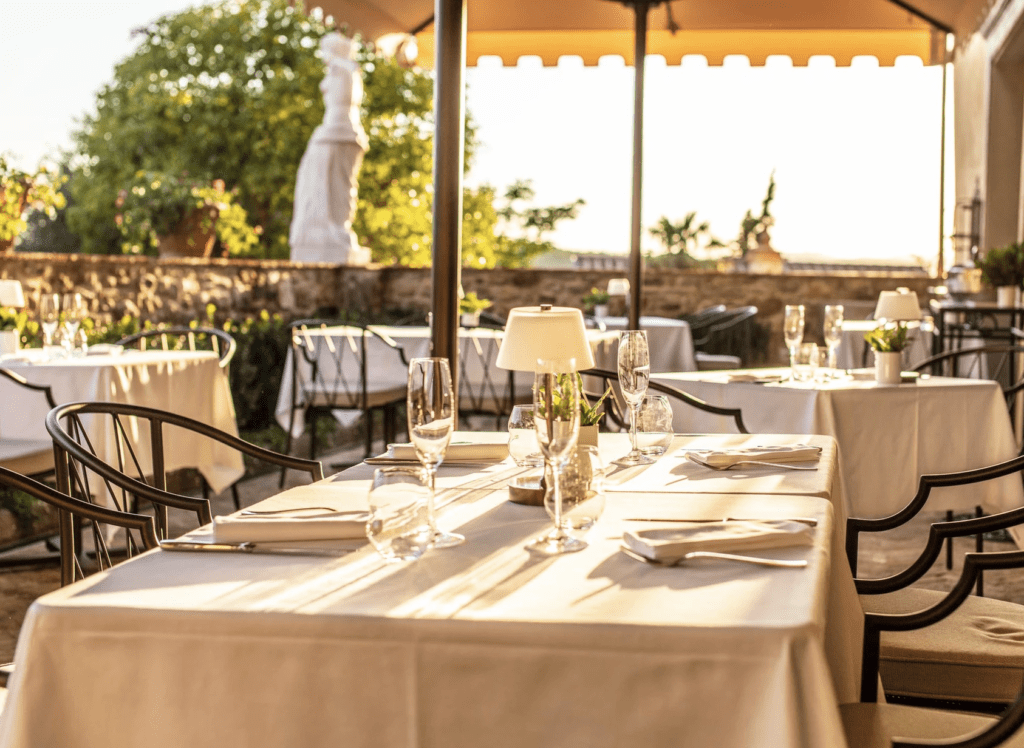 To discover more: Palazzo Tiglio
– – –
To get inspired, click on:
Come Find Your Nest in Italy