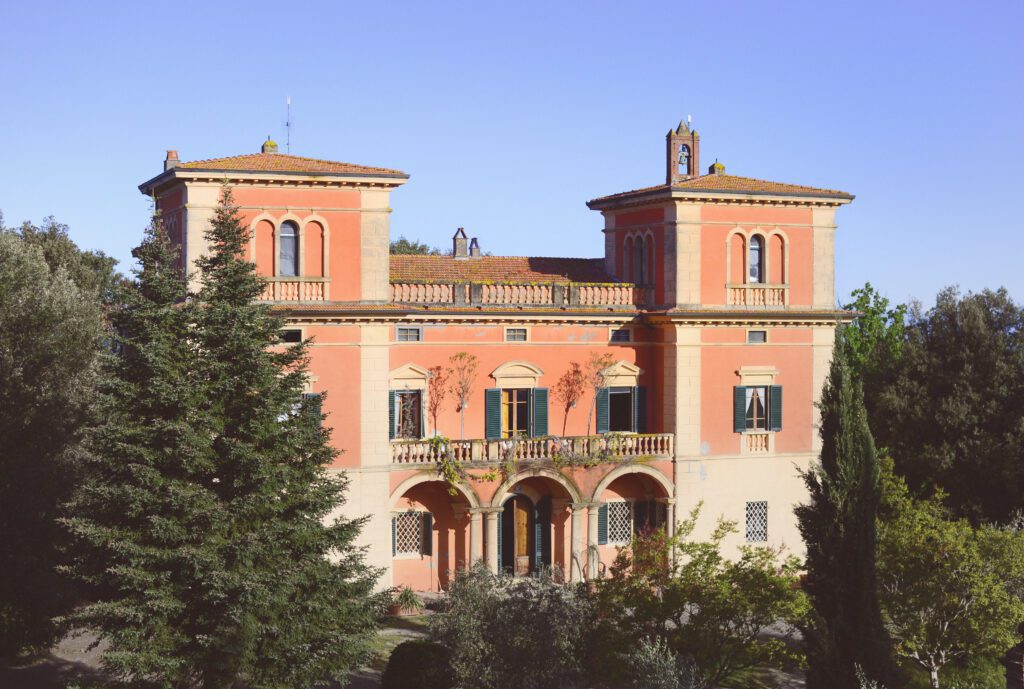 A hidden villa in the Tuscan countryside.
Chic stays with cypress views.
On top of a hill, once under a sea.
A bar, a farm, a restaurant and a creative family to welcome you.
A mix of artists hosting drinks.
Creative workshops, truffle hunts.
Sustainable Agriturismo like no other.
Villa Lena is so much more than a hotel.
FLOWER PAINTING RETREAT WITH TANVI PATHARE
May 5-10, 2023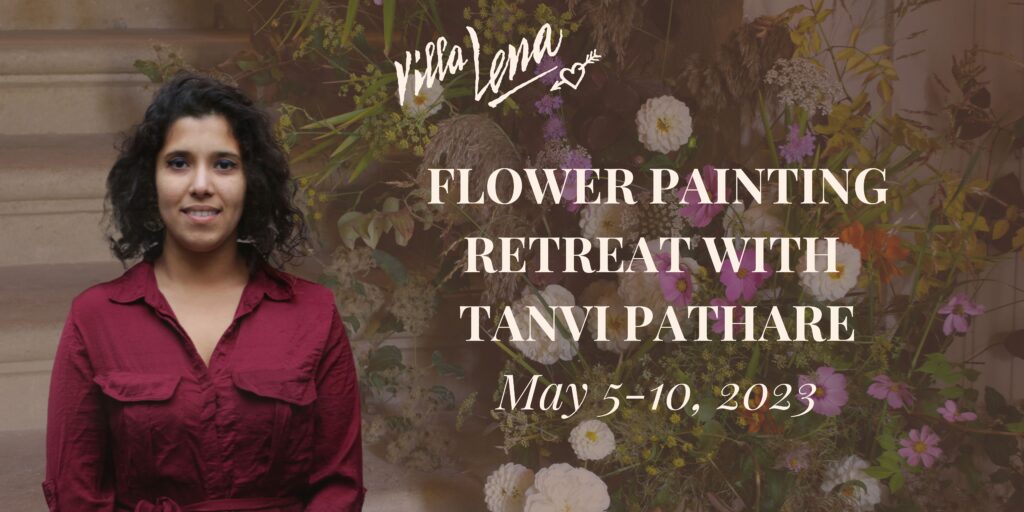 Imagine immersing yourself in a flower garden in peak spring: observing plants up close, arranging bouquets, and painting all the sights that inspire you— like a modern-day Botticelli. This is the concept of our flower painting retreat, led by award-winning Florence Academy of Art instructor Tanvi Pathare. 
Four watercolor masterclasses will focus on an old and healing art form: the slow-paced appreciation of flowers, landscapes, and natural beauty. Following in the footsteps of Italy's Renaissance artists—who expressed endless curiosity about the natural world in their works—retreat goers will learn to observe the outdoors patiently and take on "a reverence for the variety that life offers," Tanvi says.
"In our fast-paced life, it's easy to forget to stop and observe nature," she adds. "Through traditional methods like watercolor painting, one can truly meditate over the beauty of something as small as a flower petal."
Outside of the painting classes, you'll find plenty of opportunities for relaxation, inspiration, and connection with your fellow retreat family. Slow down during daily yoga lessons, enjoy glasses of Villa Lena rosé by the panoramic pool, and get a true sense of Tuscan cuisine through a homemade pasta workshop, organic olive oil tasting, and daily farm-to-table meals.
RETREAT HIGHLIGHTS: 
5 nights accommodation on site at Villa Lena 
Full board – farm to table feasting. 
4  masterclass on painting floral compositions with Tanvi Pathare
Wine tasting
Afternoon tea & Baking lesson with in-house pastry chef 
Pasta cooking class
Olive oil tasting 
Guided tours of the VL orto & flower farm, with flower cutting session
Daily Yoga 
Access to villa Lena facilities including 2 pools, 2 bars and beautiful common areas.
Farm-to-table dining experiences
LEARN MORE / BOOK NOW
NATURAL PERFUMERY RETREAT WITH PORCELAIN PERFUMERY
June 19-22, 2023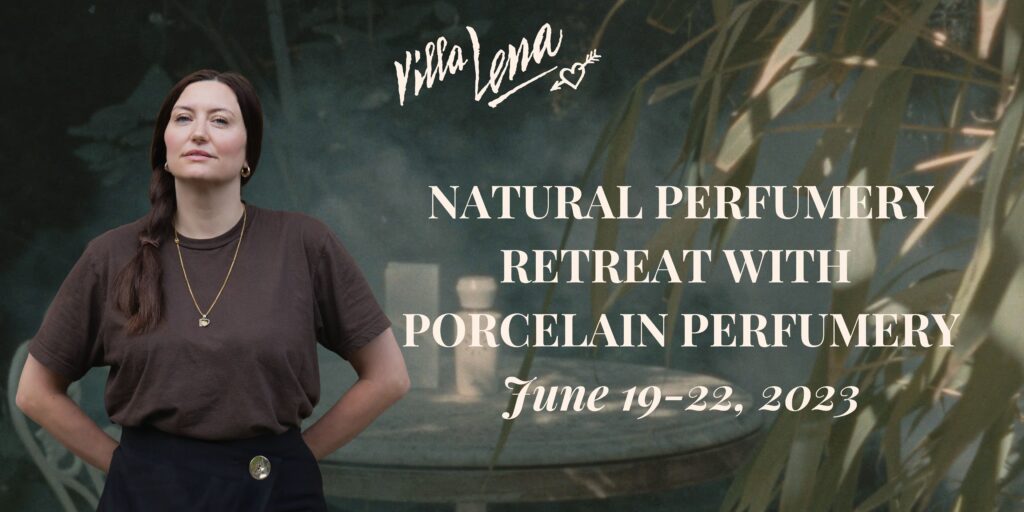 Consider this natural perfumery retreat your chance to slow down and uncover the secrets of everyday botanicals. Guided by Stine Hoff of Danish brand Porcelain Perfumery, you'll learn to develop your own signature scent using 100% natural materials—reconnecting with nature and your senses in the process.
As Stine explains, "In modern society, we've become so used to synthetic scents and disconnected from the natural world and its aromas that are both beautiful and healing." Learning about natural perfumery, she says, "is a way of nurturing your soul on a deeper level." 
In two masterclasses, you'll discover the aromatherapeutic benefits of plants like jasmine and sage—followed by summer walks in the woodlands, evening aperitivi in the artists' studio, and bubble baths in our luxurious rooms. These sensory experiences will inspire your unique fragrance, which will remind you of your time at Villa Lena "like summer in a bottle."
Additional activities include daily yoga and farm-to-table dining with your retreat family, a Tuscan pasta workshop, and time to explore our 500 hectares of rolling green countryside—with magical views from the pool, organic vegetable garden, and every inch in between. Stine says guests will notice "a very special, almost sacred vibe" about Villa Lena, "a place where your heart is open to meeting new people and learning new skills to enrich your life at home." 
RETREATS HIGHLIGHT
– Two Masterclass Perfume Workshops
– Daily Morning Yoga
– Flower Garden Workshop
– Pasta Workshop
– Creative Workshop with Artists in Residency
– Goodie Bag
– Farm to Table dining experiences
-All set within the grounds of Villa Lena, 500 hectares of wild Tuscan nature.

Special offer for our community:
CODE: NEST5 for booking through Villa Lena Website or directly with our booking office: [email protected]
Nest Amenities: 
– complimentary welcome gift in the bedroom with 1 bottle of Sparkling Rosè + 1 Olive oil bottle 100 ml;
– private tour of Villa Lena Art Foundation;
– early check in and late check out available upon availability
– – –
Come Find Your Nest in Tuscany
For info and reservations please send us an email:
Click on: