Wonderful sunny day and the sweetness of small mountain lakes..The arrival at the Olympic Hotel in Val di Fassa immediately does not betray our expectations.
The welcome at check-in already prepares us positively with a drink and a slice of strictly homemade strudel.. and sweetness and goodness are known to warm the heart!
The structure fits perfectly into the surrounding nature and into the Dolomite panorama with its unique colors.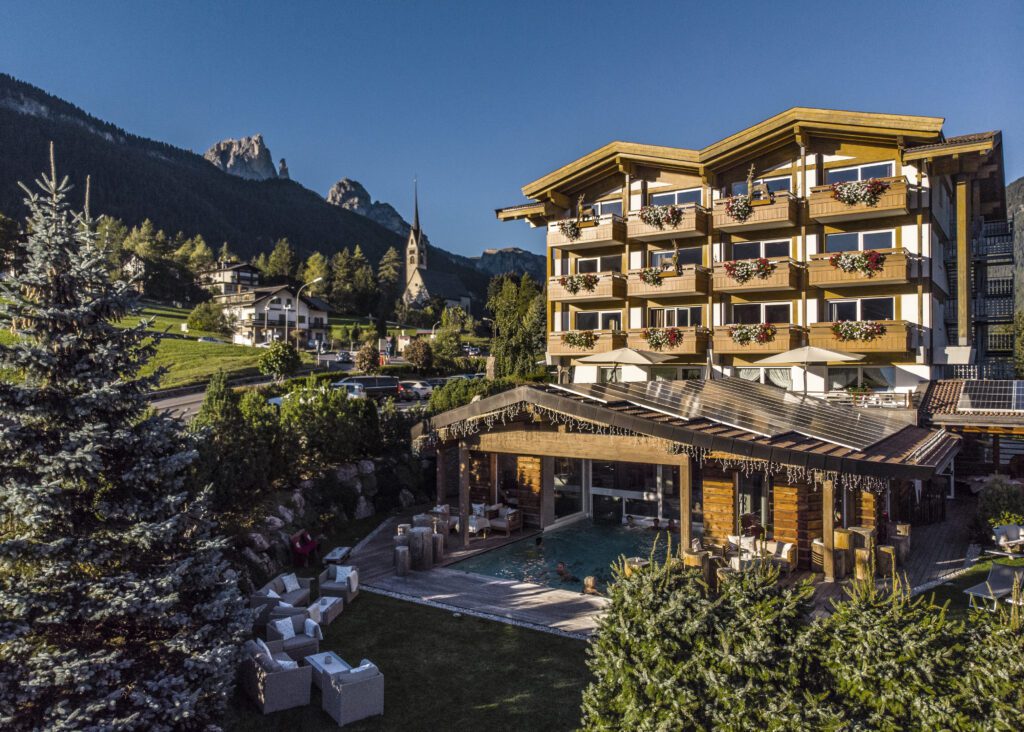 The hotel, owned by the Pellegrin family since 1963, combines family management with the commitment of a truly quality and very professional staff. We understand and perceive everywhere the great love for these splendid Dolomites and for the Ladin culture and respect for Nature and environmental sustainability. Basic requirements for us today, more than ever.
The rooms and the various suites are cared for in modern design, while always respecting the mountain furnishings, with the blond wood that warms them and they are all different from each other. Our Suite, a real NEST with the jacuzzi ready to welcome us and a very special suspended rocking chaise long ready to rock us after the hydromassage. A real treat!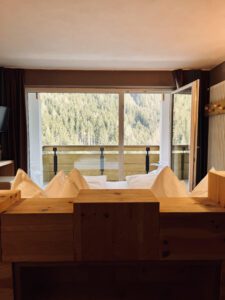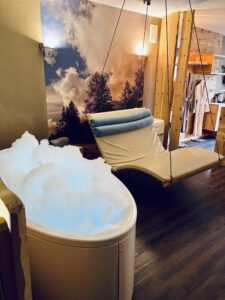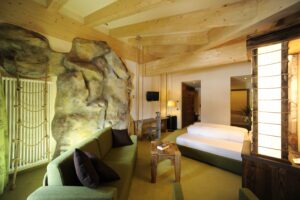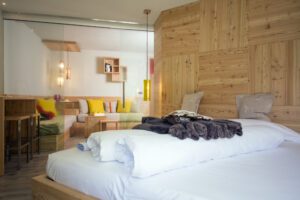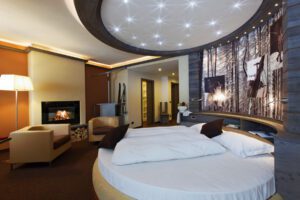 New suites with a single common denominator are work in progress, the refined design of big names and the warm embrace of the surrounding nature that you can almost touch from the large windows of the rooms.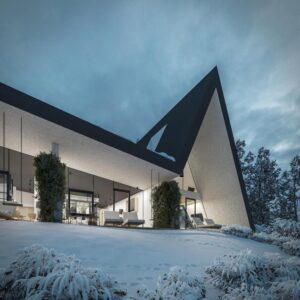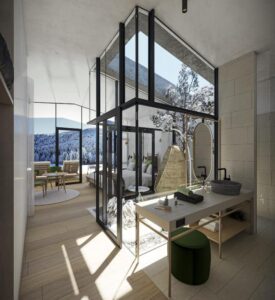 The same atmosphere of refinement is felt and lived in the Wellness area with Finnish sauna, indoor and outdoor heated pool and above all with the pampering and skill of the staff in charge of massages, with real detox paths that are very useful in a hectic life of today.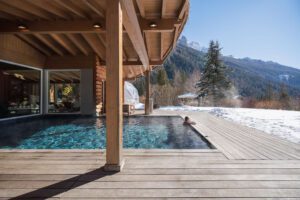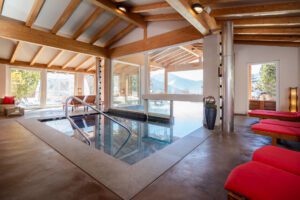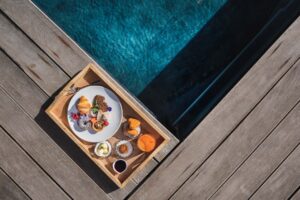 The "delicious" cuisine of the hotel deserves a separate mention..of great quality, with traditional Ladin recipes made with strictly 0 km products. The large windows of the restaurant make you feel one with nature and its perfumes.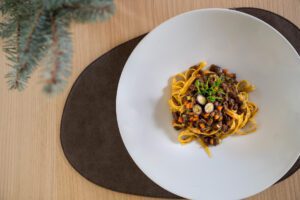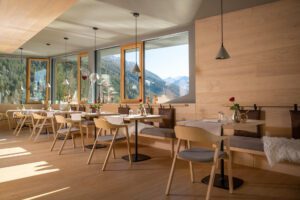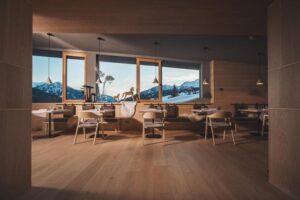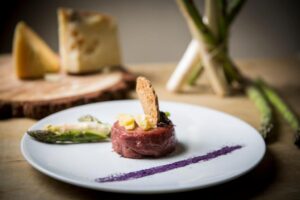 What remains for you at the end of this experience is truly the perception that simplicity can be combined with high professionalism, love and Ladin passion for the pursuit of quality while respecting nature.
Research that the Pellegrin family does not run out of, rather it grows with new projects and that seeks to improve over time.
The flavour that remains for the customer at the end of the holiday is one of goodness, cleanliness, refinement and the desire to come back soon!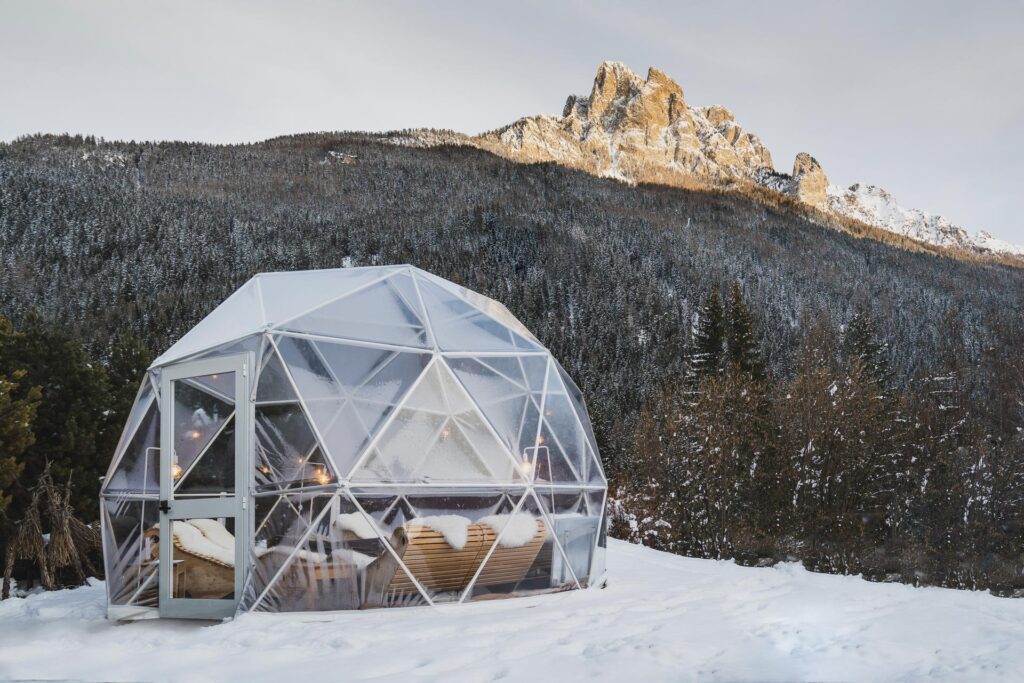 Come and discover your Nest in Val di Fassa
Experience & words by: Maria Elena Fabbrini
Click here to view more about this Hotel and to send your booking request.
Come Find Your Nest in Italy
13th of March, 2022  –  11:30 am