A charming Venetian villa nestled in Valpolicella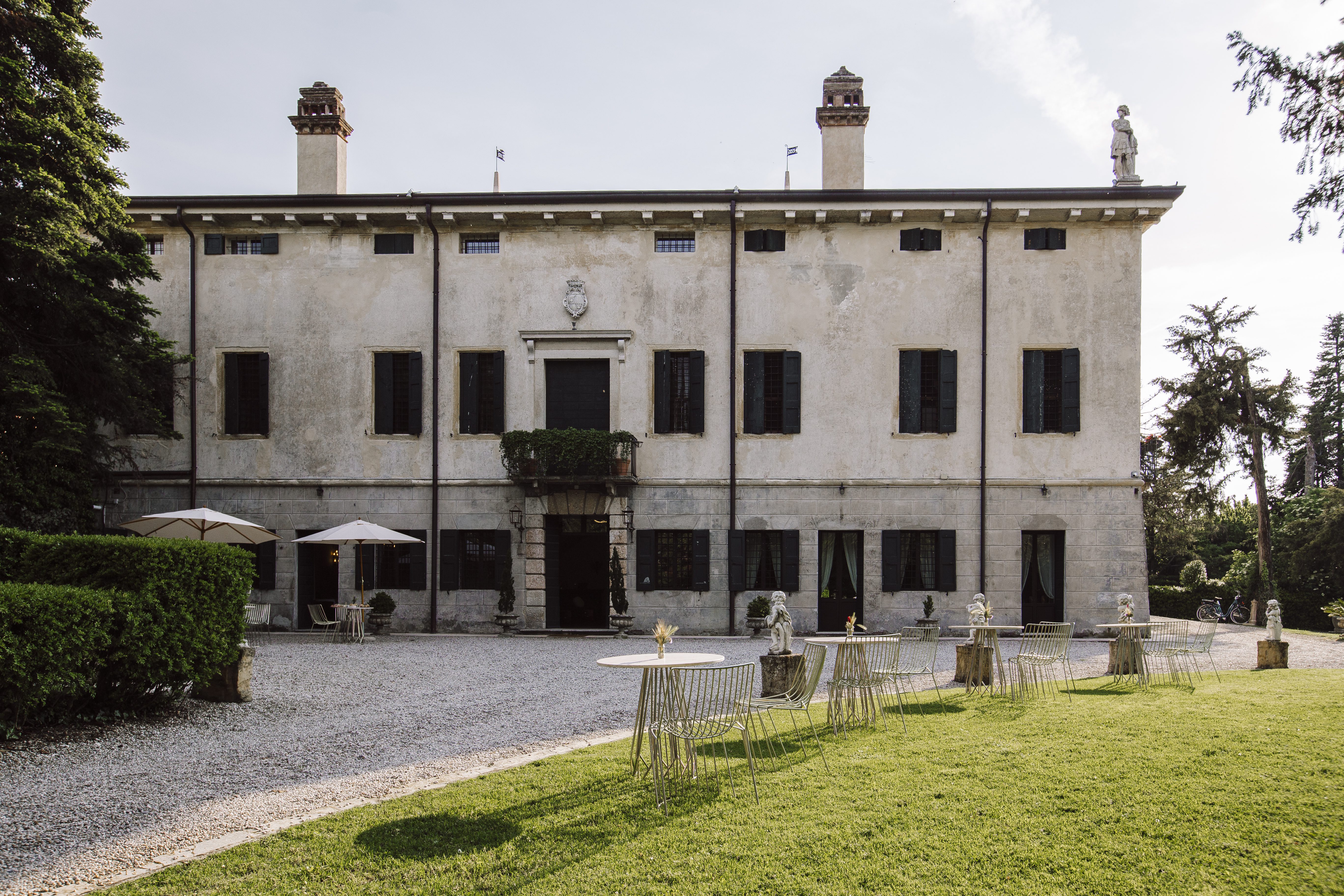 We invite you to discover this gorgeous XVI-century Palladian villa located in the heart of Valpolicella: the ideal place for those who are not afraid of the new and the unusual and to those who, in travel and hospitality, look for spaces with a clear identity capable of imprinting indelible memories.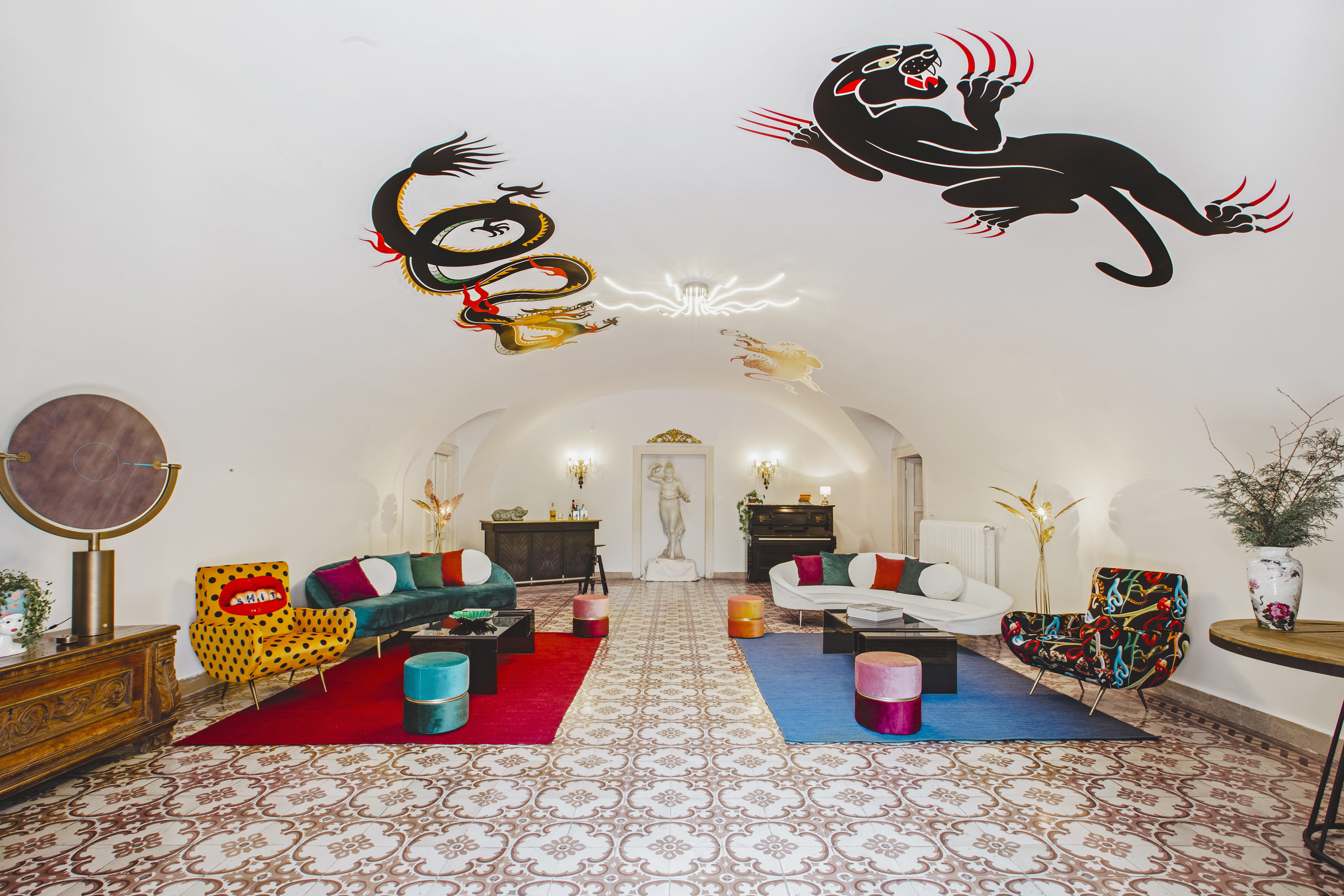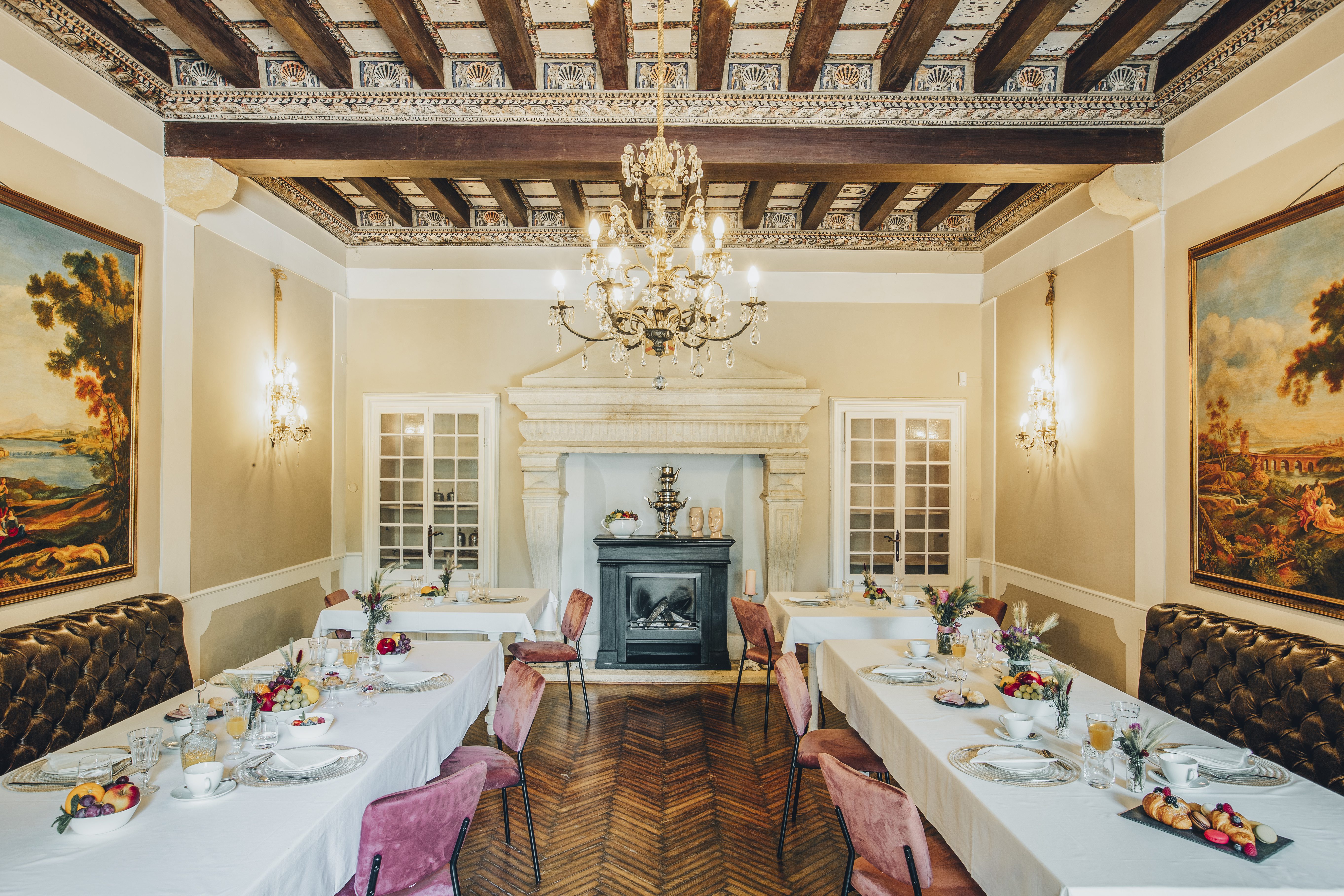 The villa welcomes guests in a disorienting environment where classicism and rebellious luxury come together. The convivial lounge and dining room are an irreverent and indelible business card.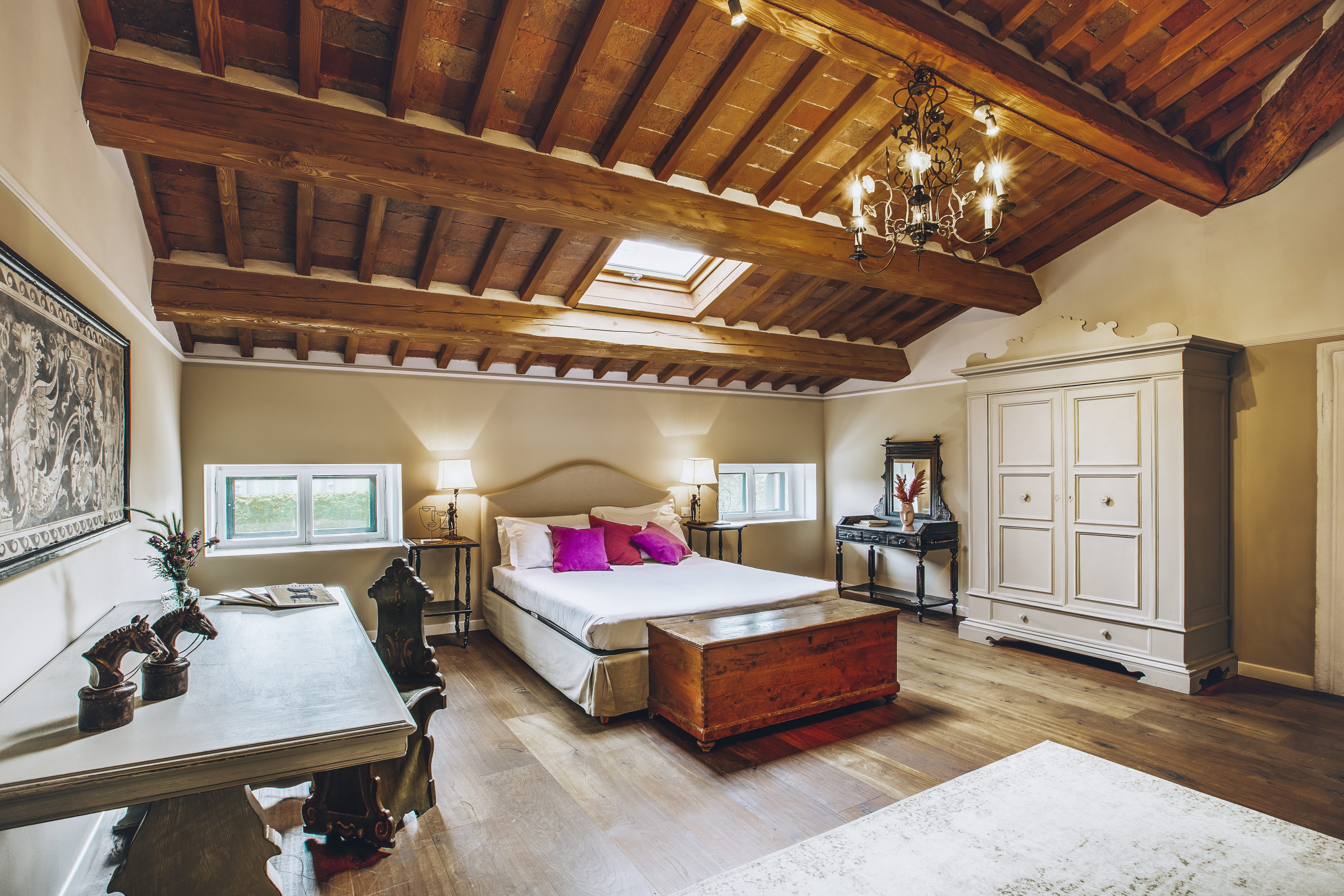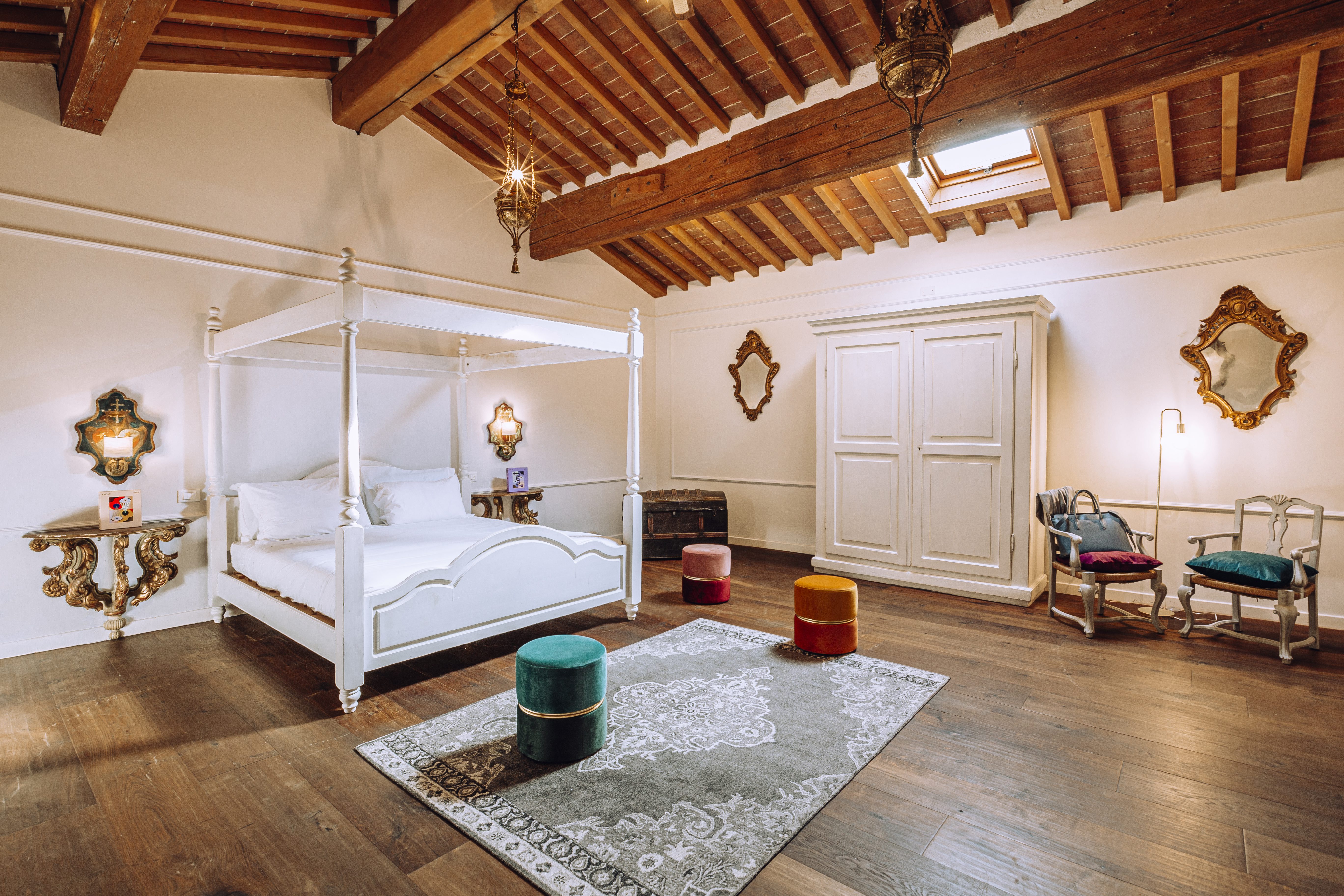 Each of the 6 suites has an evocative name that, like the "title of a fairy tale", is able to inspire future guests to a stay out of the ordinary! Your magnificent room will host you with style and all the comfort you can desire.
A private wine cellar in each room will be at your disposal with a superb selection of local and international wines.

Experience the superb villa, its tranquil park, and the pool and let us create for you wonderful experiences to discover the territory and the food and wine culture.

With a 5 stars service, this location is the most charming and reserved retreat in all Verona area. Come and discover this unique place in September and October, the months of grape harvesting in Valpolicella, in the Veneto Region and all along Italy.

Enjoy your weekend here during the Grape Harvest: a time of celebration during which the fruits of the campaign's hard work are repead! The fragrance of must and grapes welcomes wine enthusiasts to vineyards all over Italy. It is the time of the year when winemakers select the best grapes, an ideal time to plan a visit and perhaps help with the grape harvest.
Come find your Nest in Valpolicella