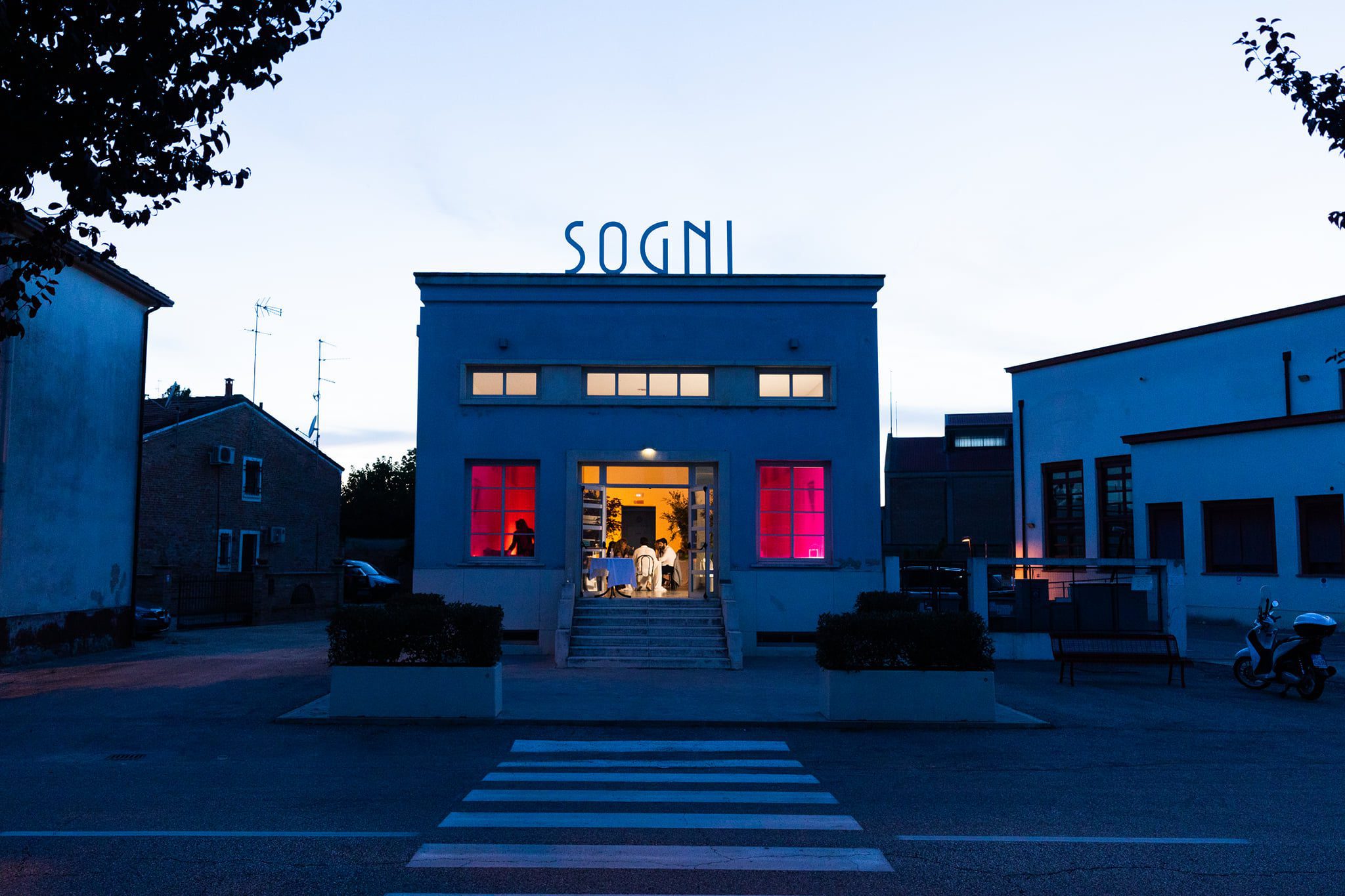 We spent last weekend at Spazio Sogni, in the town of Tresigallo. Tresigallo is a pretty special spot. Located in the Ferrara valley, is a still unknown architectural jewel, where De Chirico's metaphysical vision took shape. It is considered the capital of Italian rationalism, its artistic and architectural value has only recently begun to be recognised: rationalist architecture is in fact part of an immense heritage. Clean geometries, essential lines and pastel colors create a dreamy, utopian atmosphere. This town seem to belong to another world, here, Tavolata took place, with a clear goal: "Bringing the dream closer to reality, making them meet until they mix."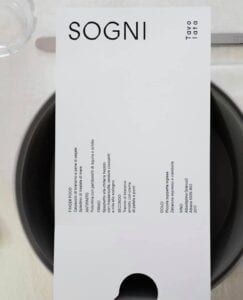 .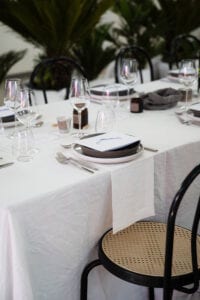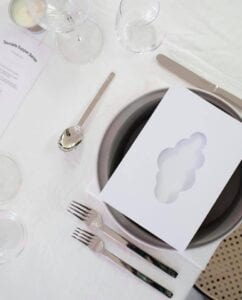 Our guests had the opportunity to savour the excellent Italian cuisine of  "La Capanna di Eraclio", a contemporary trattoria, a bourgeois classic approach inspired by the Po valley, salt pans, rice fields and boat bridges.
Sous-chef for the night Elettra Pareschi and Nicolò Soncini. Starting with aperitif, welcome drinks and finger food to appetiser, first course, second course and dessert. A fine menu, delicate flavours strongly connected with the territory, where you can taste the tradition as well as the innovation. An intimate communal table to enjoy seasonal dishes with the opportunity to meet new people and make interesting connections.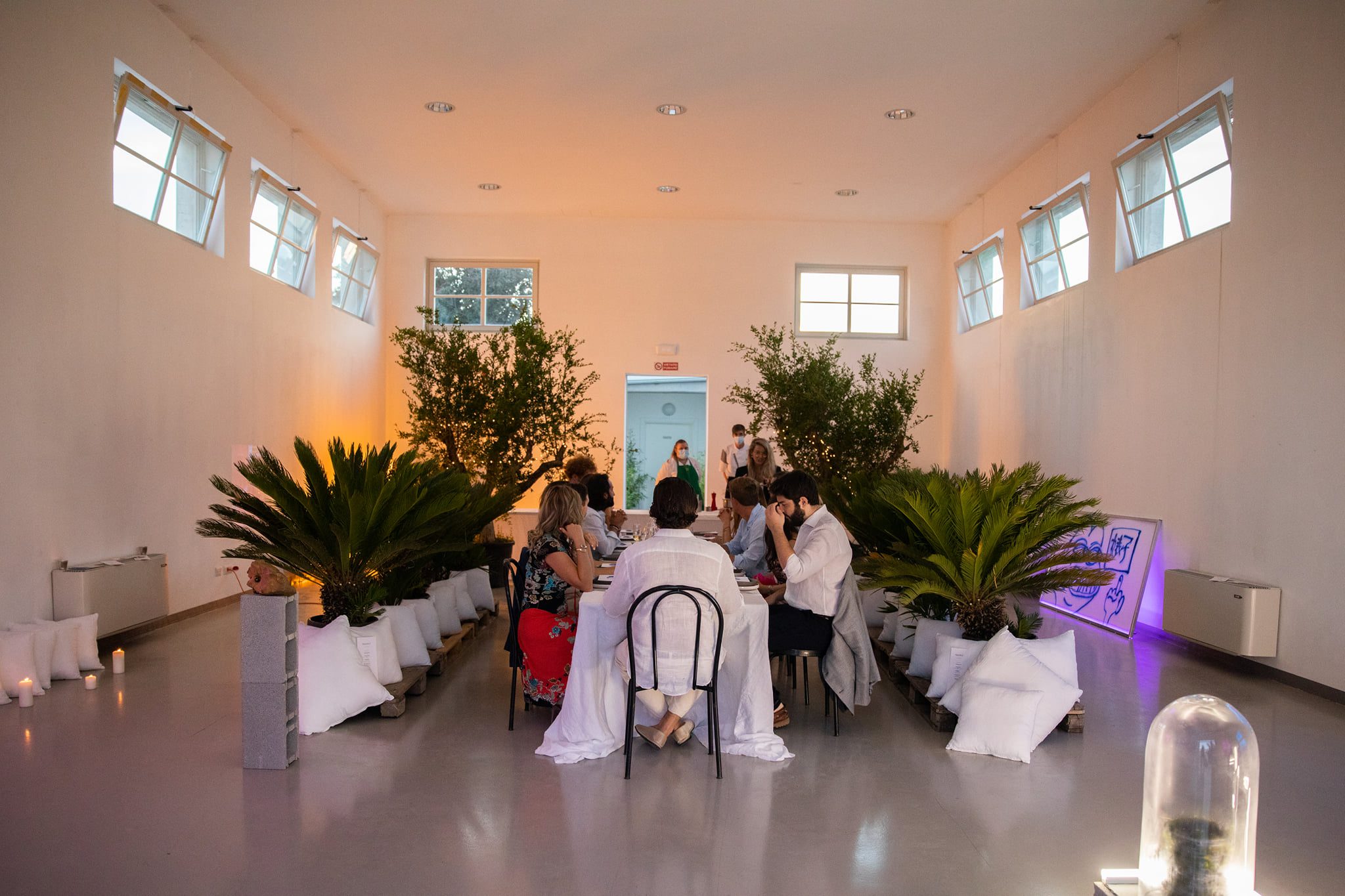 Not only food and location but also art, lights, sensations and colours.
An immersive experience designed to entertain and fascinate, captivate and inspire, to drag the guests into a fantastic world.
The HPO Collective, an architecture, design and performing arts collective from Ferrara, operates with an experimental approach to how art is experienced.
They brought to Spazio Sogni, together with NestArt, a dreamlike space. From windows covered with fuchsia and blue films to special light effects, installations, candles and shocking colours.
Last but not least, our collaboration with The Mosshelter, a terrarium lab that does Landscaping and Ecospheres, and Garden Arcobaleno with their their lush, decorative plants. The final touch for the perfect whimsical experience.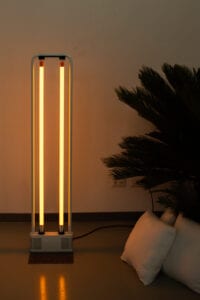 .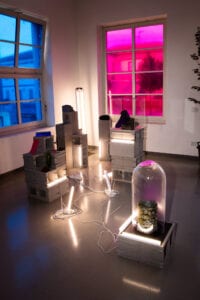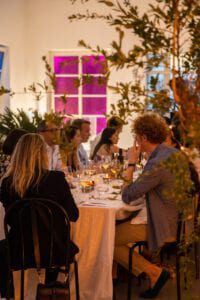 Project by: Nest Italy
Concept & Setting: Tavolata
Location: Dreams, Spazio Sogni La Città Metafisica
Art Installations & Project: Hpo, NestArt, The Mosshelter
Plants: Garden Arcobaleno
Linen & Pillows: Arno Studio
Kitchen: La Capanna di Eraclio
Chef: Nicolò Soncini
Photographer: Letizia Cigliutti
Music:  Nest Recordings & Heyimhidden
ON THE TABLE
Linen: Arno Studio
Candles: Cera una Bolla
Ceramic & Bread Holder in Linen: Society Limonta
Cutlery: Mepra
Olive Oil: Acetai Sereni
Cocktail Table: Laudano e Misture + Rivo Gin
Graphic Menu: Anna Stefani
To learn more:
Come Find Your Nest in Italy
6th July, 2021  –  11:30 am