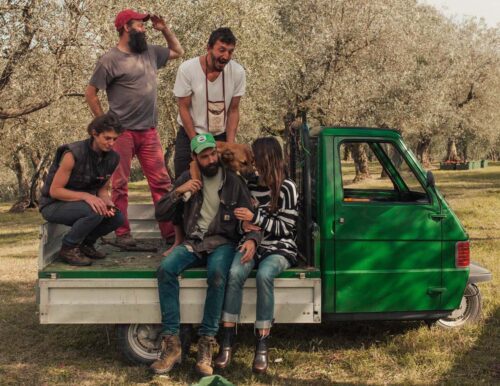 In the heart of Val di Chiara, near Monte San Savino and surrounded by olive groves, stands Maraviglia.
This farm produces small batch extra virgin olive oil and offers its farmhouse for weekly rentals during high season.
If we passed through Monte San Savino in the 1700s, this estate would not have appeared so different from what it is today. The olive groves that shape the property have in fact had more than 350 years to acclimatize, giving us today a green-gold oil produced with only the estate's olives.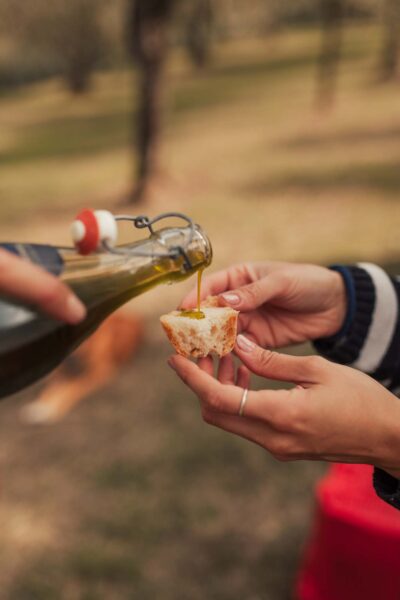 A young Italian couple living in New York swapped the big city for small town Tuscany.
4.5 hectares of olive trees in the heart of the Toscano IGP denomination where Francesco (who spent his childhood among these olive groves) and Francesca run Agricola Maraviglia.
Their small-batch, organic, ethically-made olive oil is sold directly from their farm in Tuscany to consumers online all over the world.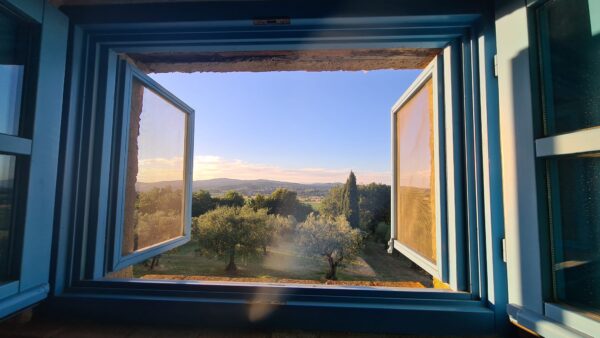 With its Olive Oil, Agricola Maraviglia is leading a collective effort to restore small family-owned olive groves that are abandoned season after season.
You can learn all about their ethical approach to farming on the social impact page of their website.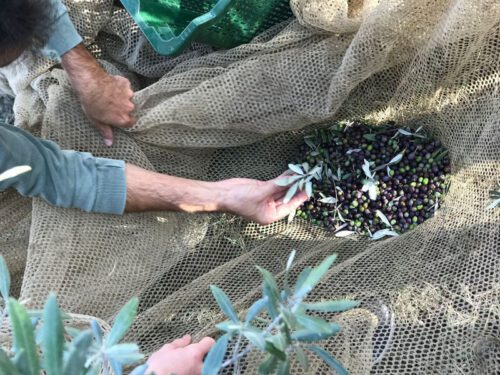 With a high polyphenol count at the time of early harvest (Maraviglia rigorously picks in early October), this extra virgin olive oil is loaded with disease-fighting antioxidants and powerful anti-inflammatory properties; you'll be boosting your body with natural phenolic compound like oleocanthal, one drizzle at the time.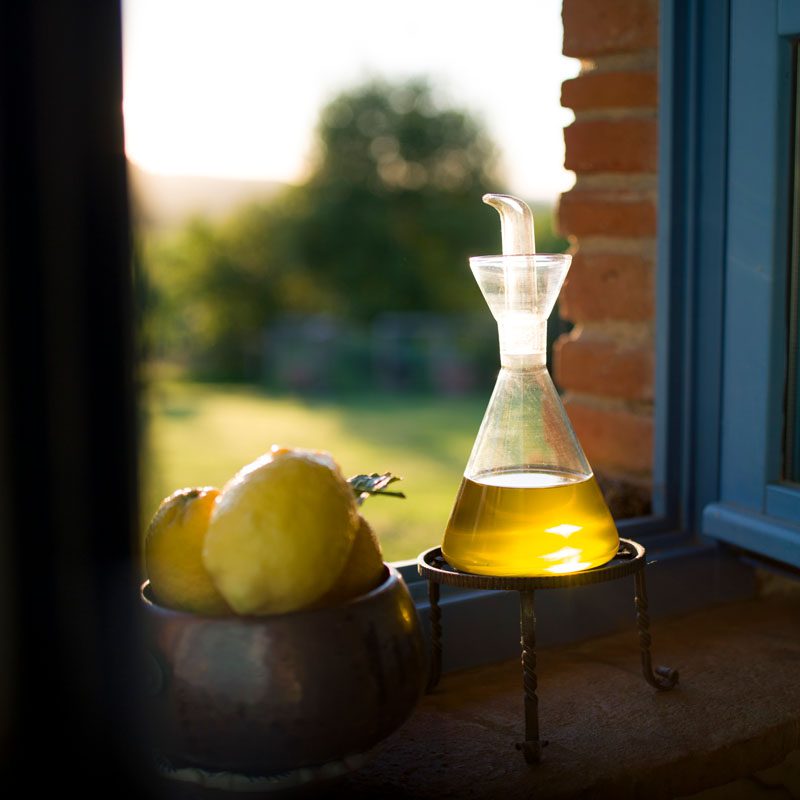 This EVOO is a wonderful expression of the traditional blend of Frantoio, Morellino and Leccino olive cultivars.
Maraviglia Extra Virgin Olive Oil  hits the nose with an explosion of freshly cut grass, tomato, unripe almond and artichoke notes. On the palate, it has a vibrant and complex herbal taste, with hints of apple and unripe almonds. Its intense freshness soon evolves into a pleasant bitterness and a striking spiciness, an indication of the rich presence of polyphenols.
This pungent, quintessential Tuscan EVOO will bring to the next level your meals. As a finishing oil on salad, rustic and earthy soup, roasted vegetables or grilled meat, on your pasta, beans, or simply poured on a slice of good crusty bread: endless combinations, same outstanding result.
 Maraviglia's premium Olive Oil is available on the farm's online shop in different formats, besides their exclusive bottles, the farm offers a subscription service that many use as holiday gifts for all their "foodie" friends and family.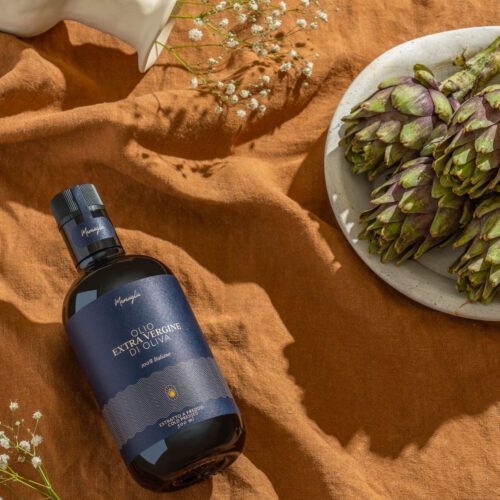 Maraviglia gives you the chance to experience this process first hand, meet the locals, learn from them and feel how the rhythm of nature intersects with Italian lifestyle and daily life. Through each step of the olive harvest you will learn all about the secrets of making the finest Extra Virgin Olive Oil, you will see how connected man and nature need to be in order to get the best product.
The olive harvest retreat usually happens in the first or second week of October. This is the month where "green gold" comes to life, rural communities gather in the fields to hand pick the olives with ladders and nets. This is where the anecdotes are shared, where old and young reunite and stories are passed on to keep Tuscany's millenary harvesting tradition thriving through the years.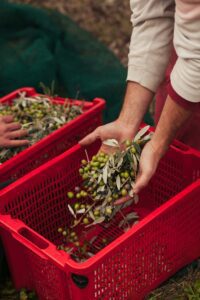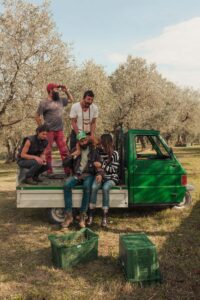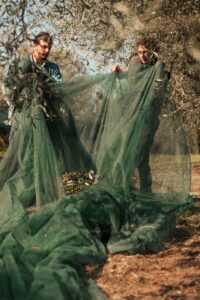 The farmhouse, on the other hand, is available for weekly rentals during the high season.
An estate in the lush greenery, surrounded by oaks, in total silence. This farmhouse has truly grounding energy, and is an ideal retreat for those seeking stillness and connection with themselves.
A concept of care that moves away from the frenzy of everyday life and creates the conditions for dedicating time and energy to one's person, listening to the real needs of our body and mind, and deepening interconnection with others.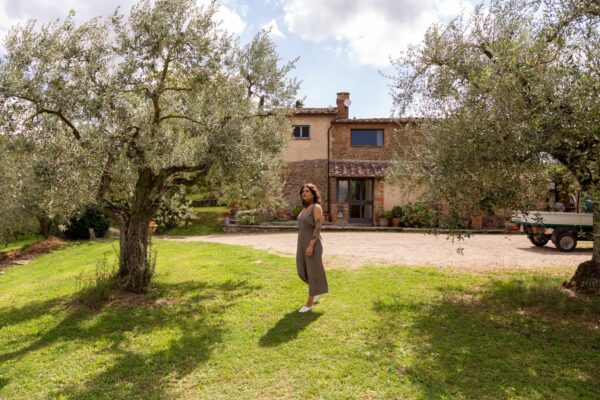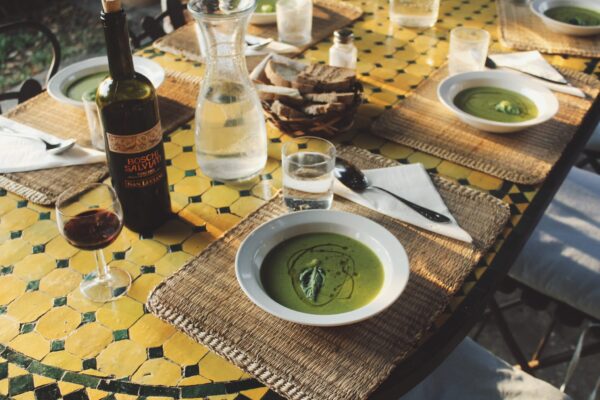 The farmhouse has five bedrooms, a tent and a caravan, as well as six bathrooms and a kitchen. Outside, in addition to an infinity pool and an outdoor eating area, a wooden yoga deck has been built for practice or meditation.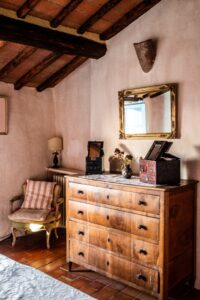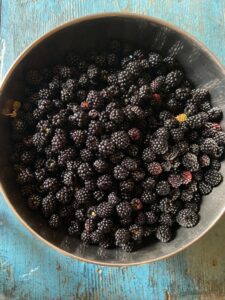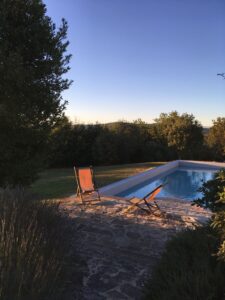 Those who arrive here remember what it means to sleep well, thanks to the total silence that surrounds the estate and thanks to the lifestyle that this corner of Tuscany can offer.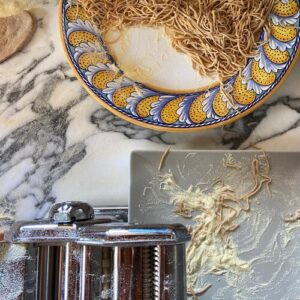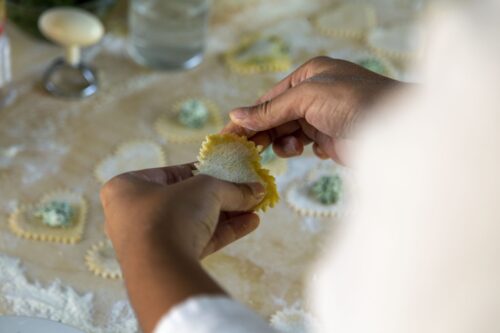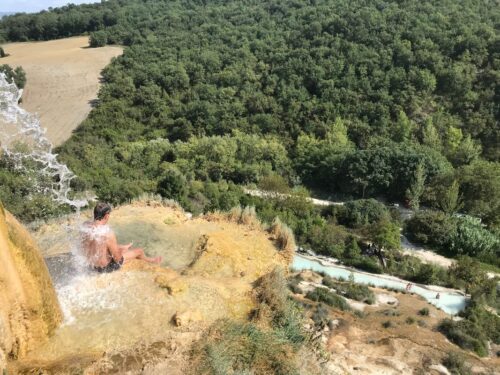 For all these reasons, Maraviglia has become a destination spot for yoga and meditation retreats, organized by the venue itself or by yoga studios and teachers.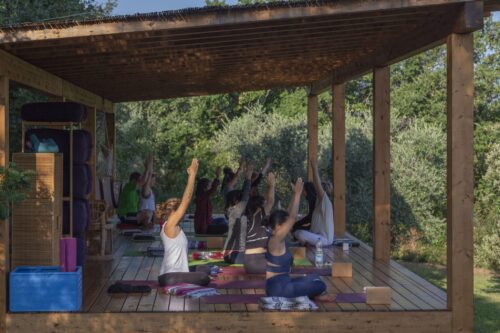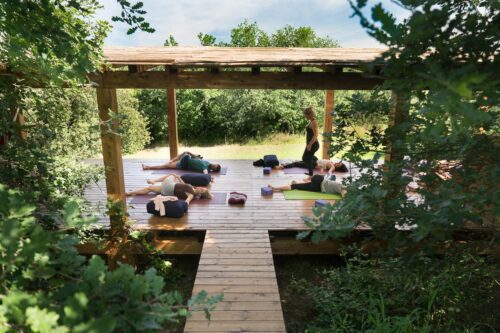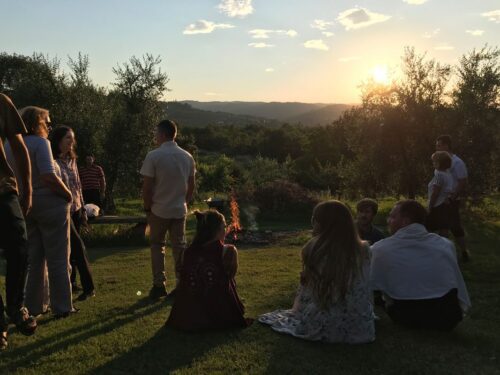 Stay at Maraviglia and get the chance to discover this side of Tuscany. Francesco and Francesca will be happy to share tips and help you organize your time here.
For info and reservations at Maraviglia click here or send us an email:
Come Find Your Nest in Italy