SAILUXE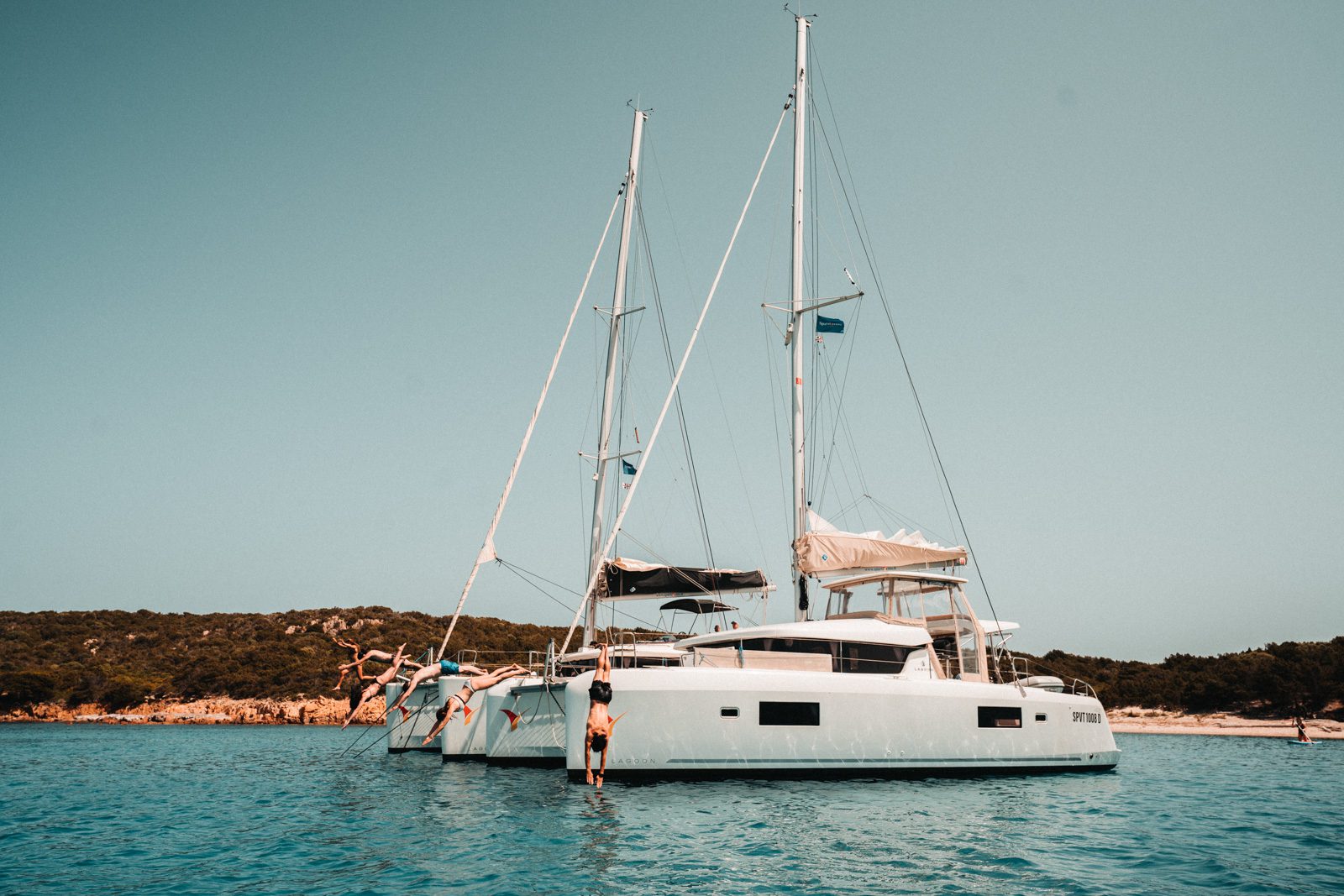 Come and discover with us the largest fleet in southern Italy! With 6 Italian bases including Sicily, Amalfi Coast, Tuscany and Sardinia, the fleet consists of more than 100 boats including sailboats and catamarans!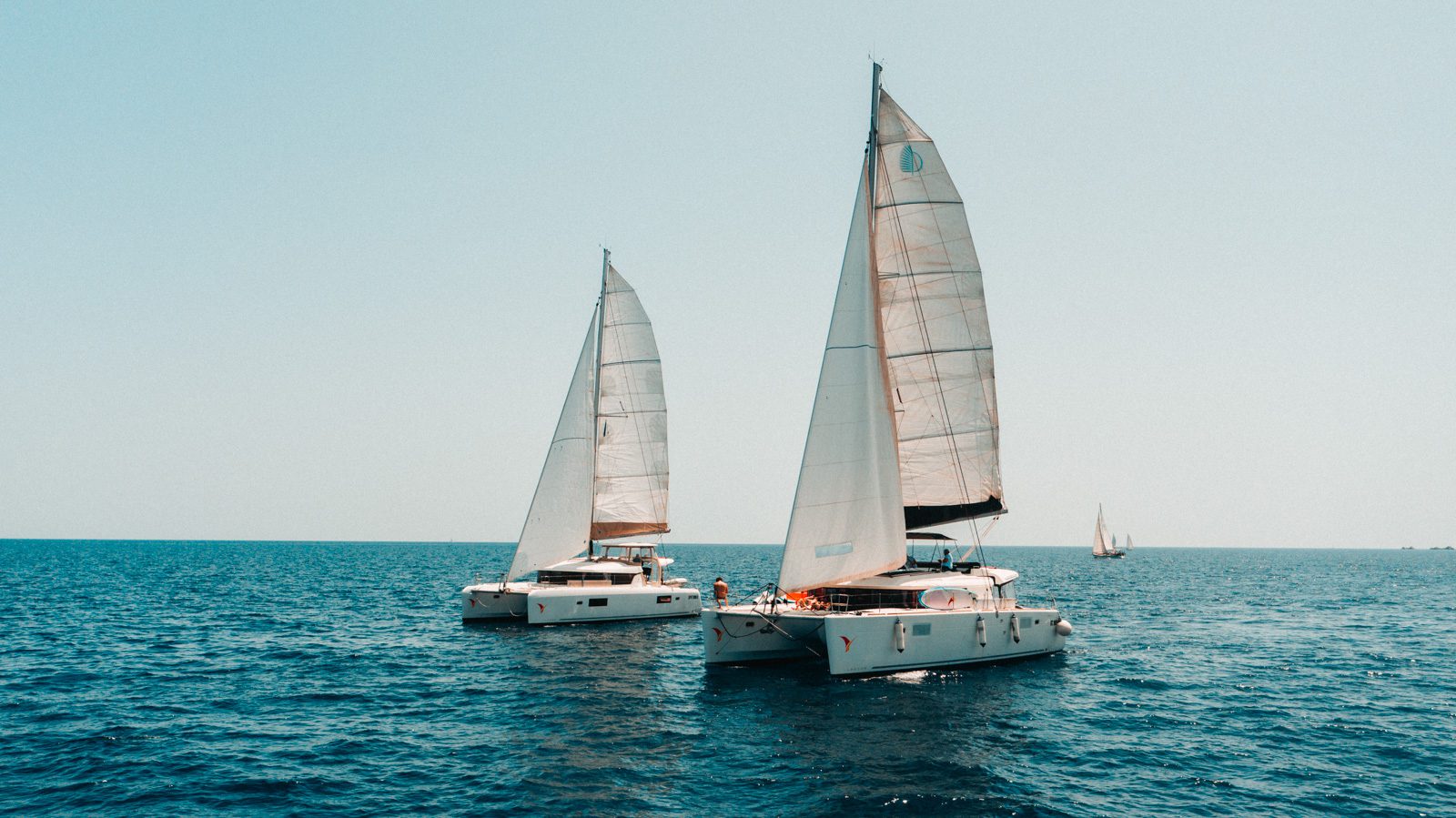 Choose your favorite model from sailboat, catamaran or motor boat among the best brands on the market!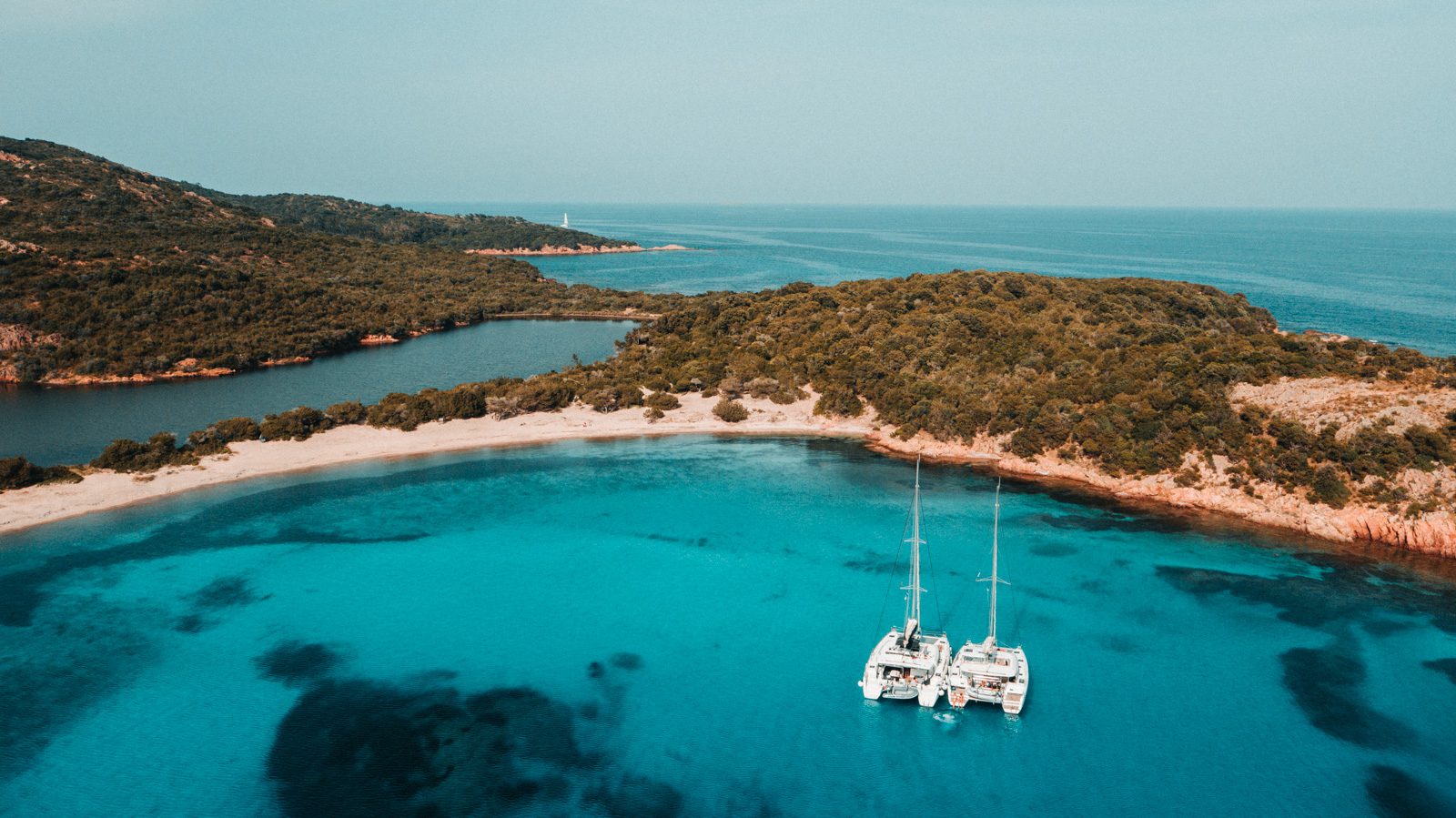 Explore the Mediterranean and choose between the best destinations of the country: Sicily, Amalfi Coast, Aeolian Islands, Sardinia and Corsica, Tuscany, Aegadian islands and Cilento Coast in a completely tailor-made journey for you to enjoy each moment of your sailing vacation with your own personal style, and live a utterly unique experience!
  
Create incredible moments with your friends and family and chose your favourite, from basic hospitality to comfortable on-board options! Enjoy different boats and destinations available with or without a skipper, a charter flotilla with discounted rates from 4 boats chartered as a group, and a dedicated member of the team to organize your flotilla with transfers, additional services and more! Check the cabin charter option where you may reserve for yourself a double cabin with a reserved en-suite bathroom, and share the common areas with the rest of the crew, other solo travelers or couples, or celebrate your bachelor/bachelorette party aboard a catamaran! For your bachelorette party by boat, lots of sea and land activities such as wine tasting, yoga and massage, cooking classe, snorkeling and diving, trekking, and barbecue on board without missing the nightlife and entertainment on land: Panarea, Lipari, Capri or Positano are waiting for you!

Or chose to celebrate your honeymoon with the love of your life with an unforgettable sunset view aboard a sailboat or catamaran! One or two weeks of sailing to discover the most beautiful coasts of Sicily or the Amalfi Coast, surrounded by nature and pampered by the service of the Crew on board. Enjoy a honeymoon by boat without losing the comforts of a luxury hotel!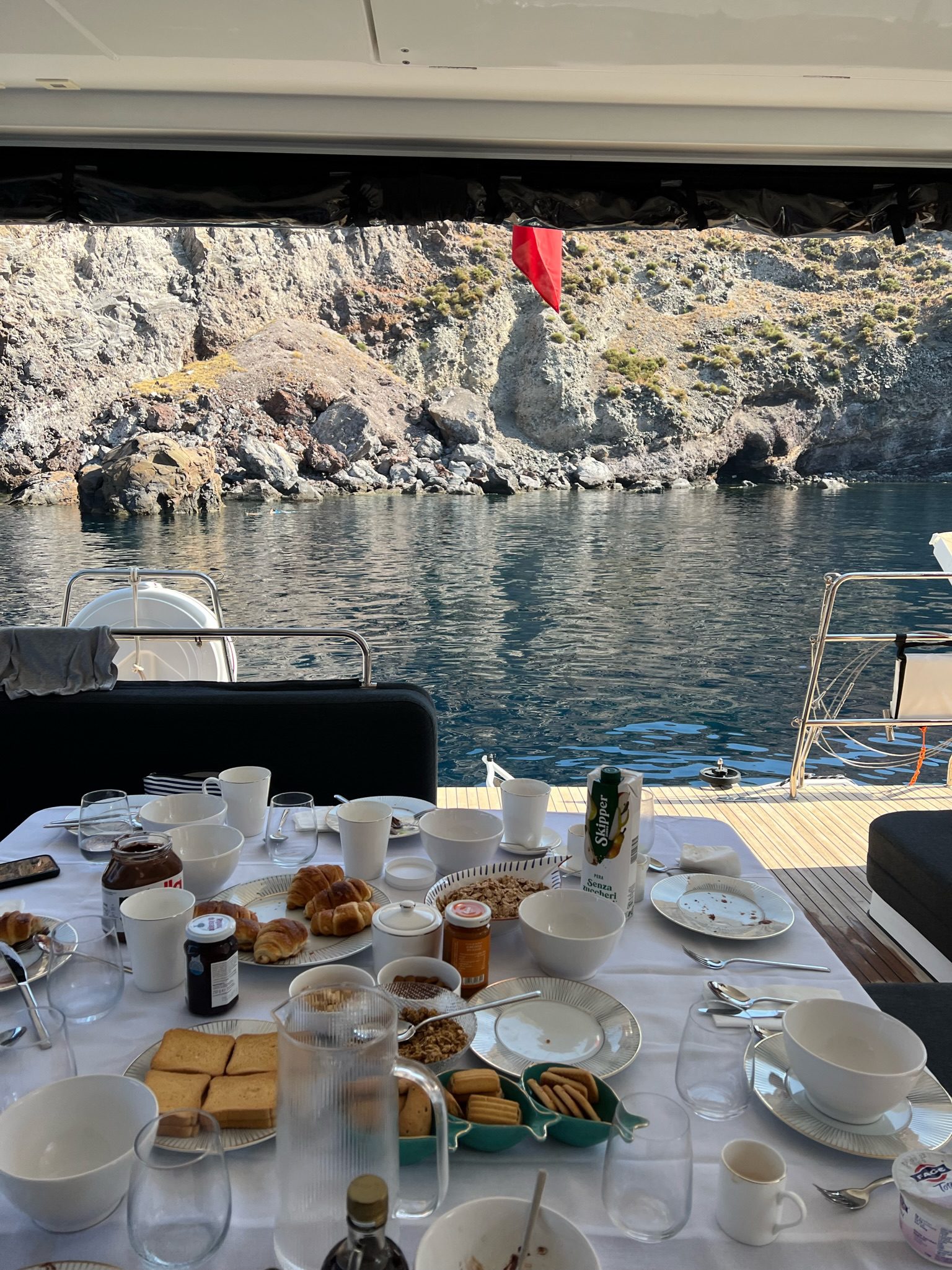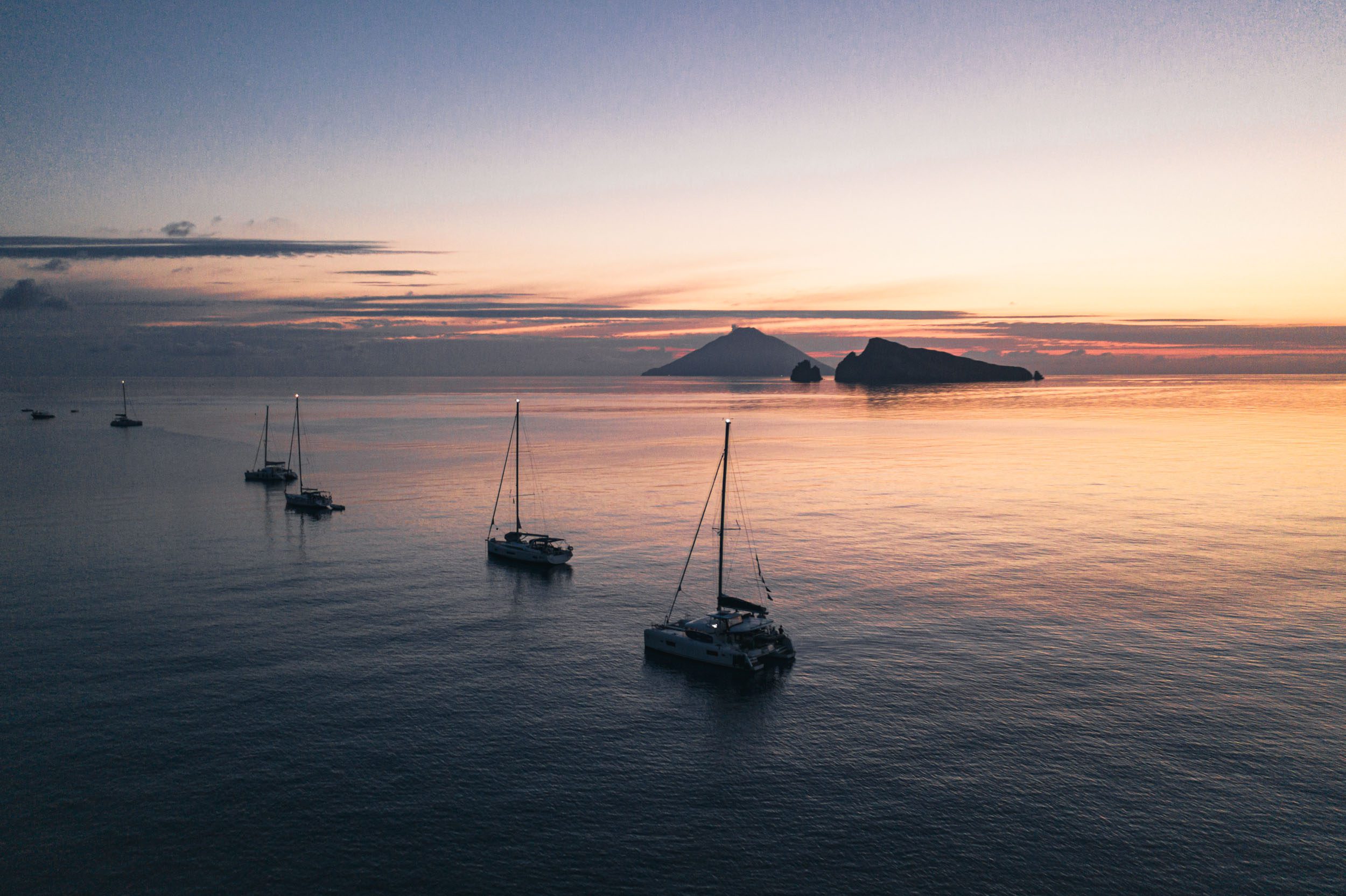 This is the perfect solution for corporate events too! Whether it's a company award or a team building session, engage your employees in a unique boating experience: you can reserve one or more sailboats and catamarans, and share a wonderful sailing session all together. Comfortable spaces on board will give you the opportunity to alternate between meetings and pleasant moments of relaxation and fun!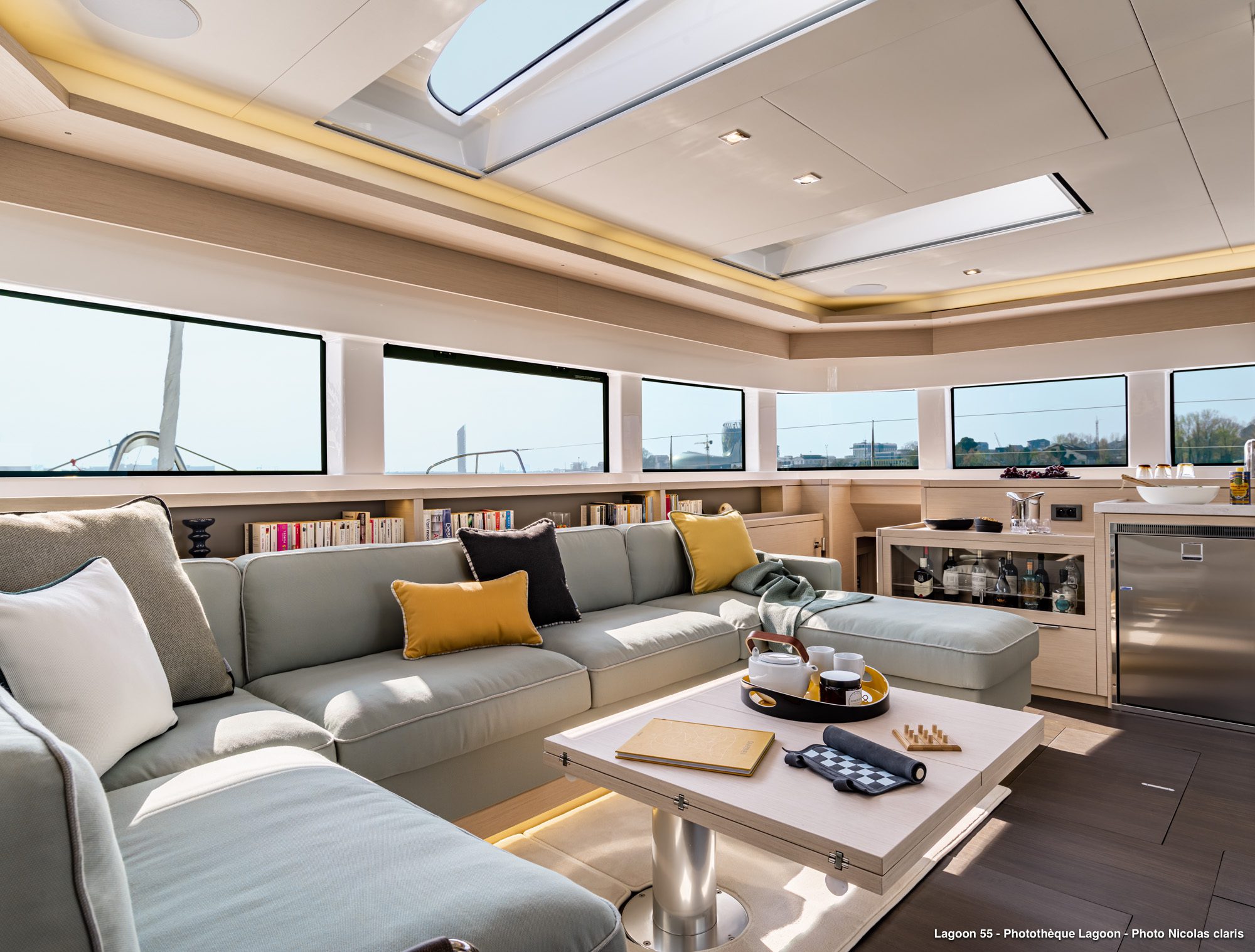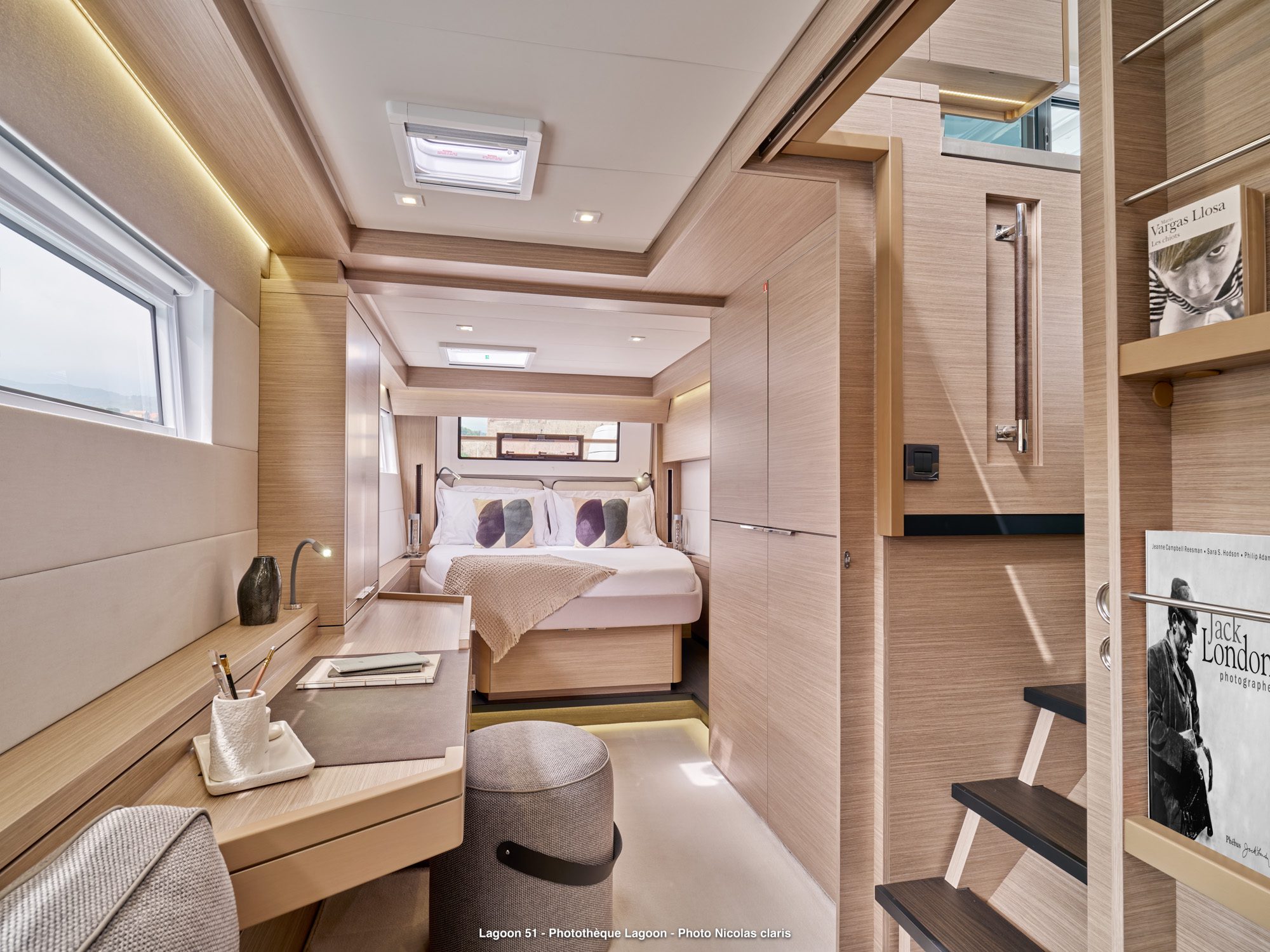 A SAILUXE vacation is a sea voyage like no other. A week aboard the most exclusive catamaran of your choice ranging from 40 to 52 feet, carefully selected by the team and fully upgraded in every detail in the uppermost way, becoming your very personal waterfront suite!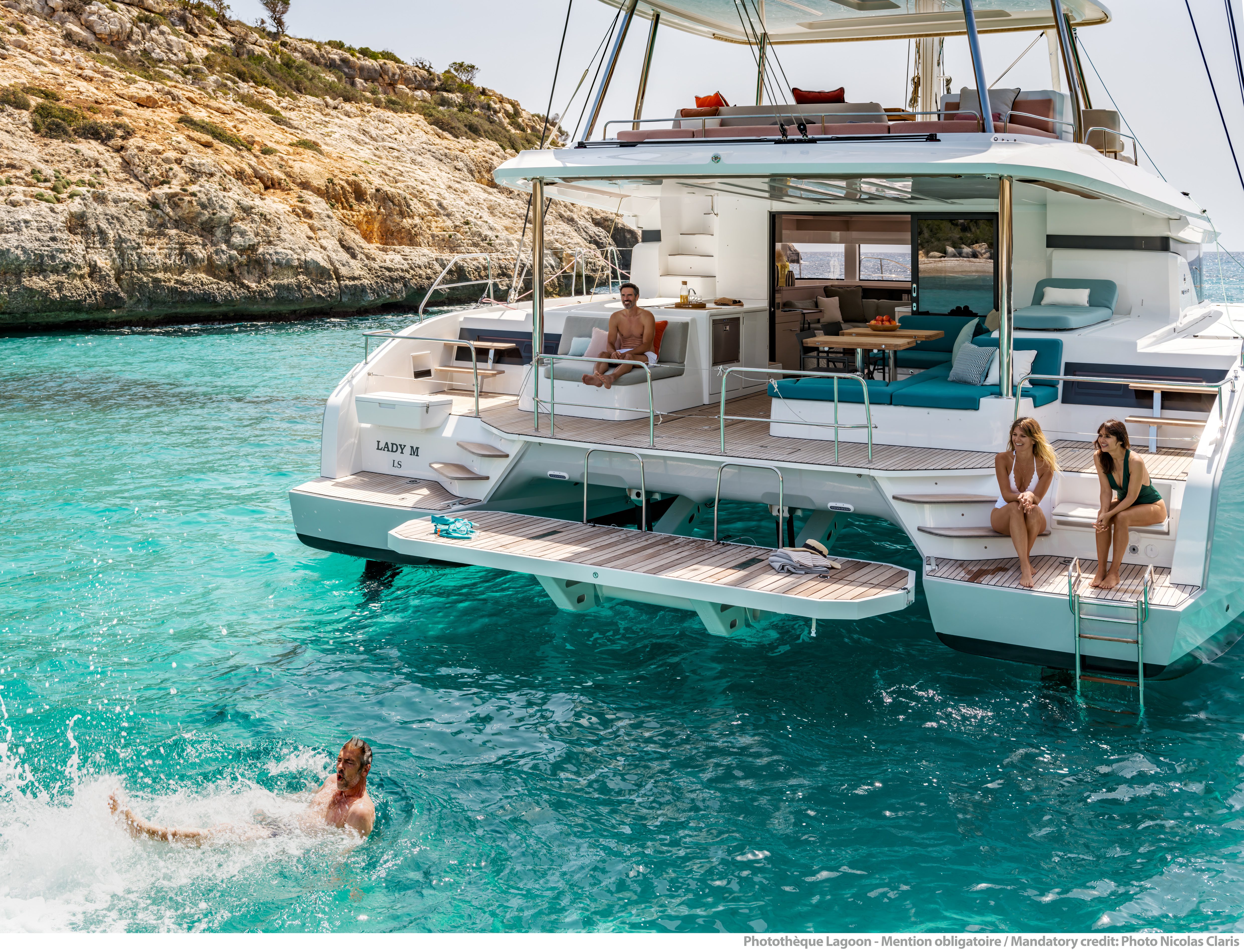 Experienced captains will guide you to discover wonderful islands and coastlines of the Mediterranean while the hostesses will take care of everything else. You'll just have to enjoy a 5-star vacation!
Come find your Nest in Sicily